NOW AVAILABLE TO OWN OR VIEW ON DEMAND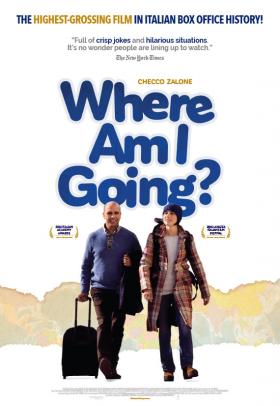 Not many films can boast the near equivalent of Star Wars: The Force Awakens' three-week ticket sales in its first weekend, but that's exactly what WHERE AM I GOING? achieved when it opened in Italy in early 2016. Indeed, Gennaro Nunziante's hilarious comedy now stands as the highest-grossing film in Italian cinema history, earning an extraordinary €65 million+.
The story takes a not-so-subtle dig at the Italian obsession of pursuing a cushy job-for-life in the public service, with its generous pension and the seeming impossibility of termination. 
Co-writer Luca Medici stars as his much-celebrated comic character, Checco Zalone, a middle-aged slacker from Southern Italy who, thanks to the help of his father, is one of the privileged few with such a post. But change is in the air, and with a new reformist government vowing to cut down on bureaucracy, Checco is forced to go to great lengths to hold onto his pen-pushing role, sticking it out even if it means being sent to the North Pole or Africa. Love, however, just might be his undoing…
Striking a delicious balance between non-stop gags and some very pointed cultural criticism, the phenomenal success of WHERE AM I GOING? is proof that 90 minutes of hilarity is the perfect antidote to the world's doom and gloom.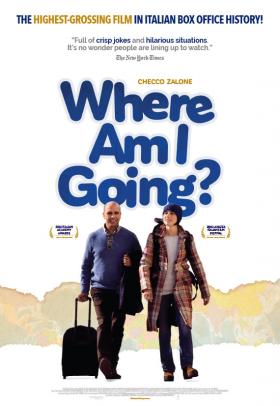 NOW AVAILABLE TO OWN OR VIEW ON DEMAND