NEW ZEALAND PREMIERE SEASON COMMENCES BOXING DAY (26 DEC)!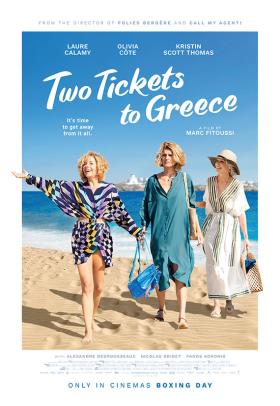 Wonderful! There is a charm to this bittersweet comedy of two forty-somethings who seek to reinvent their lives. At the end, we are happy and a little sad like coming back from a trip, when everything did not go exactly as planned, but we had some wonderful encounters.
Three fabulous femmes - Laure Calamy, Olivia Côte and Kristin Scott Thomas - star in the wildly entertaining new comedy from writer/director Marc Fitoussi (Folies Bergère, Call My Agent!) about estranged childhood friends who tentatively reunite for a trip to the Greek Islands.
Recently divorced, and watching helplessly as her only son leaves home, Blandine (Côte) is struggling to find her footing again. So when her former best friend Magalie (a scene-stealing Calamy), loud and fearless, suddenly resurfaces, she allows herself to be spontaneous for a change... The two will take the trip they always dreamed of as teenagers, to Amorgos, the amazing location where Luc Besson's The Big Blue was shot.
But as they head off towards their destination, it's soon apparent that Magalie's very different approach to holidaying - and to life - could lead Blandine to her breaking point...and beyond!
TWO TICKETS TO GREECE is an out-and-out crowd-pleaser, a breezily delightful tale of female camaraderie, stoked by laughter, tears and, of course, great scenery.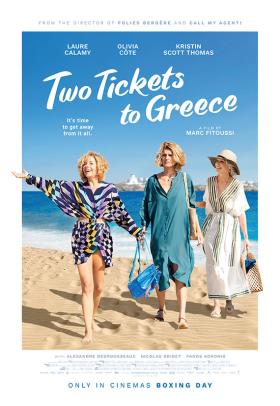 NEW ZEALAND PREMIERE SEASON COMMENCES BOXING DAY (26 DEC)!