NOW AVAILABLE TO OWN OR VIEW ON DEMAND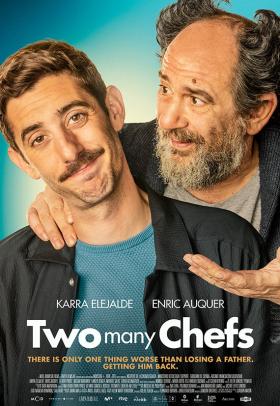 OPENING NIGHT GALA - 2023 SPANISH FILM FESTIVAL
Set in the world of high cuisine, writer/director Joaquín Mazón's delicious comedy hit follows a father and son whose unexpected and unpredictable reunion after thirty years apart puts their assumptions about cuisine and life to the test.
Bilboa, present day. Ambitious thirty-something Mikel (Enric Auquer) is the head chef of Atari, and has his third Michelin star in sight. He has revolutionised the restaurant that was started by his father Juan (Karra Elejalde, While At War) - a proud man who disappeared without a trace 30 years ago - working alongside his fun-loving maître d' brother (Lander Otaola) to make the business a success.
Single and devoted to his career, Mikel has carefully structured his life to be free of complications. So when - at a critical moment for the future of the restaurant - he encounters his now aging father on the street, his world is thrown into complete turmoil. Juan for his part is suffering from a form of anmesia where he believes that no time has passed... to him it's still the early 90s, he runs a successful family restaurant, and his son Mikel, well,  he's a small child...
After its world premiere at the Guggenheim Museum, TWO MANY CHEFS went on to become a major box office hit in Spain, achieving over 300,000 admisssions.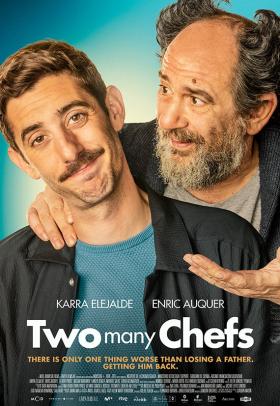 NOW AVAILABLE TO OWN OR VIEW ON DEMAND