NOW AVAILABLE TO OWN OR VIEW ON DEMAND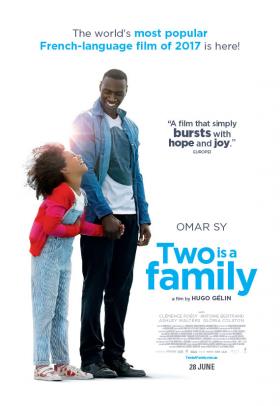 Hugo Gélin's bona fide crowd-pleaser not only stormed France's Christmas holiday season (achieving a phenomenal 3 million + admissions), it also charmed audiences internationally, becoming the most popular French-language film of 2017 worldwide.
Samuel (the irrepressible Omar Sy, The Intouchables) enjoys an A-list, hedonistic lifestyle on the sun-drenched beaches of the Côte d'Azur. Life is good, until the day former lover Kristin (Clémence Poésy) arrives out of nowhere and deposits the fruits of their tryst – an infant daughter, Gloria – in his care. 
Incapable of looking after a baby, Samuel rushes to the UK in an attempt to return the child to her mother, without any luck. He decides to stay in London and, after finding work as a television stuntman, their relationship slowly begins to bloom. When Kristin eventually reappears, Gloria has grown into a bright and effervescent eight year old… and the inseparable father-daughter team finds their connections tested. 
Filled with colour, humour, emotion and great performances, TWO IS A FAMILY is a lavishly-produced slice of entertainment that also touches on themes of class, social responsibility and the challenges of parenthood. Few films are as well-crafted to leave audiences with a smile (and perhaps a few tears too).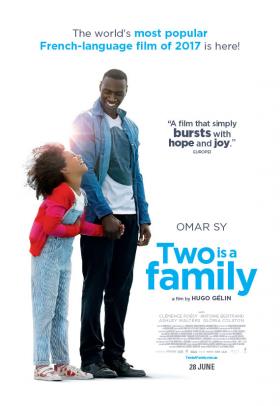 NOW AVAILABLE TO OWN OR VIEW ON DEMAND