NOW AVAILABLE TO OWN OR VIEW ON DEMAND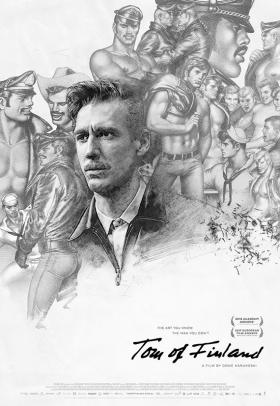 An artfully composed and sensitively acted life story that nimbly encapsulates social and sexual progress in the second half of the 20th century.
OFFICIAL SELECTION (FINLAND) - 2018 ACADEMY AWARDS
WINNER – 2017 GÖTEBORG FILM FESTIVAL – FIPRESCI Prize
OFFICIAL SELECTION – 2017 TRIBECA FILM FESTIVAL
OFFICIAL SELECTION – 2017 EDINBURGH FILM FESTIVAL
OFFICIAL SELECTION – 2017 EUROPEAN FILM AWARDS
From award winning filmmaker Dome Karukoski comes the long-awaited biography of artist Touko Laaksonen, the man behind the iconic signature 'Tom of Finland', and the events that influenced his iconic homoerotic drawings.
After the trauma of serving in WWII, Touko (Pekka Strang, in a towering performance) finds no peace at home as he has to go to increasingly greater lengths to hide his homosexuality, even from his family. As the secret affairs and police crackdowns wear on him, he commits more deeply to his art, drawing inspiration from the uniforms that oppress him.
Touko gains confidence from the positive reactions he receives after sharing his explicit drawings of muscular men in sexually uninhibited situations with a select few. But it is only when an American publisher sees them and invites Touko over to the West Coast that his life really takes a turn. Finally being able to walk free and proud in Los Angeles, Touko dives head first into the sexual revolution, becoming an icon and a rallying point.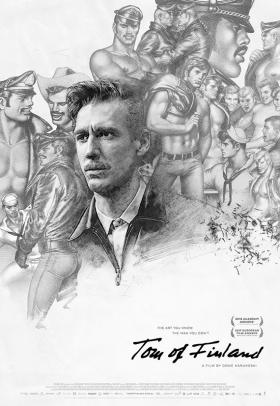 NOW AVAILABLE TO OWN OR VIEW ON DEMAND