NOW AVAILABLE TO OWN OR VIEW ON DEMAND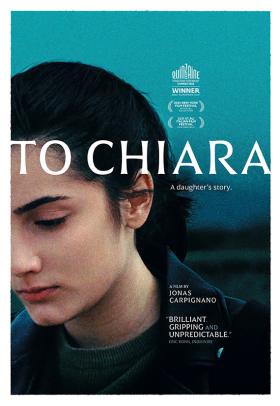 WINNER - 2022 ITALIAN ACADEMY AWARDS (DAVID DI DONATELLOS) - Best Actress (Swamy Rotolo)
WINNER – 2021 CANNES FILM FESTIVAL – Best European Film (Directors' Fortnight)
WINNER - 2021 ZURICH FILM FESTIVAL - Best Film
OFFICIAL SELECTION - 2022 LOTTERYWEST FILMS, PERTH FESTIVAL
OFFICIAL SELECTION - 2021 NEW YORK FILM FESTIVAL
OFFICIAL SELECTION - 2021 KARLOVY VARY FILM FESTIVAL
CENTREPIECE SELECTION - 2021 ST. ALI ITALIAN FILM FESTIVAL
From multi award-winning writer/director Jonas Carpignano (A Ciambra, Mediterranea), TO CHIARA is a searing, gripping and remarkably poignant drama about a Calabrian teenage girl who learns some difficult truths about her close-knit family.
Gioia Tuara, Southern Italy. The Guerrasio family and their friends gather to celebrate the 18th birthday of Guilia, the eldest daughter of Claudio and Carmela. There is a healthy rivalry between the birthday girl and her 15-year-old sister Chiara (extraordinary screen discovery Swamy Rotolo) - who's clearly Dad's favourite - though it's a happy occasion. But Chiara gradually senses that something is very wrong, and then… her father disappears.
Chaira's mother exudes reassurances to her three daughters but offers no clear explanation, so the teenager begins her own investigations. The more Chiara learns, the more she is forced to decide what kind of future she wants for herself.
Ingeniously structured and building to a thrilling climax, Carpignano's virtuoso, neo-realist tale never casts its protagonist as hero or victim, upending the mafia genre with an emotional and urgent new perspective. Intimate and furiously paced, it's a must-see.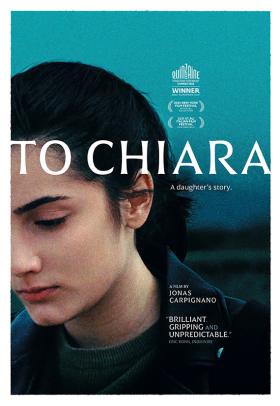 NOW AVAILABLE TO OWN OR VIEW ON DEMAND