NOW AVAILABLE TO OWN OR VIEW ON DEMAND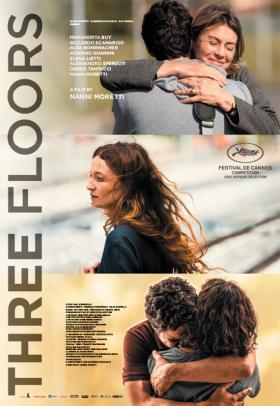 OFFICIAL SELECTION (IN COMPETITION) - 2021 CANNES INTERNATIONAL FILM FESTIVAL
SPECIAL PRESENTATION - 2021 TORONTO INTERNATIONAL FILM FESTIVAL
From acclaimed auteur Nanni Moretti (Mia Madre, The Son's Room), the all-star drama THREE FLOORS traces the disparate lives of three families who reside in the same apartment block in Rome's stylish Prati neighbourhood.
On the first floor, a young couple (Riccardo Scamarcio & Elena Lietti) grapple with suspicion about their elderly neighbour.  On the second, a mother (Alba Rohrwacher) of two children fights loneliness and the spectre of madness in the absence of her inattentive, always-at-work husband. And finally on the third, a retired judge (Margherita Buy) looks back on her past with her husband (Moretti), as they deal with their troubled twenty-year-old son. 
As these stories begin to entwine, the ethical and moral choices each resident makes will trigger life-changing repercussions, setting the course for their next decade and future beyond…
With this moving adaptation of Eshkol Nevo's acclaimed bestseller, Moretti once again shows his deft touch at balancing powerful themes and sentiment, inviting audiences to open up to the outside world and the lives of others.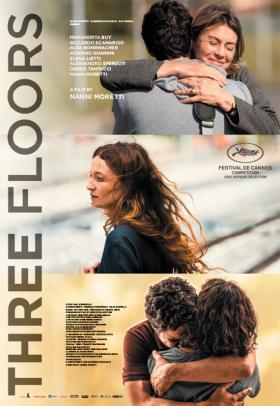 NOW AVAILABLE TO OWN OR VIEW ON DEMAND