NOW AVAILABLE TO OWN OR VIEW ON DEMAND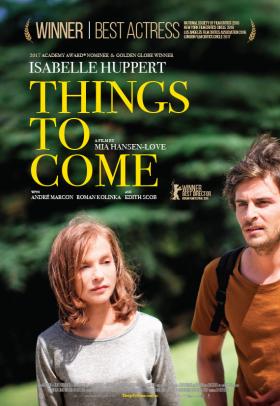 WINNER – 2016 BERLIN FILM FESTIVAL – BEST DIRECTOR
WINNER – BEST ACTRESS – NEW YORK FILM CRITICS' CIRCLE
WINNER – BEST ACTRESS – LONDON FILM CRITICS' CIRCLE
WINNER – BEST ACTRESS – LOS ANGELES FILM CRITICS' CIRCLE
WINNER – BEST ACTRESS – NATIONAL SOCIETY OF FILM CRITICS
After Father Of My Children, Goodbye First Love and Eden, acclaimed writer/director Mia Hansen-Løve's poignant drama is a resonant and affecting portrait of a fifty-something woman who, after living comfortably for many years, must suddenly reinvent her life.
Nathalie (Isabelle Huppert) teaches philosophy at a college in Paris. She's passionate about her work and particularly enjoys passing on the pleasure of thinking to the next generation. Married with two grownup children, she devotes her spare time to the books she publishes as a sideline, to former students who have become friends and, above all, to her very possessive mother (the great Édith Scob). But one day, Nathalie's husband Heinz (André Marcon) announces he is leaving her for another woman, the first of a series of events that will upend Nathalie's world, and leave her to completely reassess her future… 
Though Nathalie's plight is familiar in real life, it is rarely thoughtfully depicted on screen, and this is a role tailor-made for the always compelling Huppert. Revolving around questions of happiness, of having a vocation and the value – or folly – of established ways of living, THINGS TO COME depicts not only one individual's search for new avenues, it also gets to the heart of what constitutes a successful life.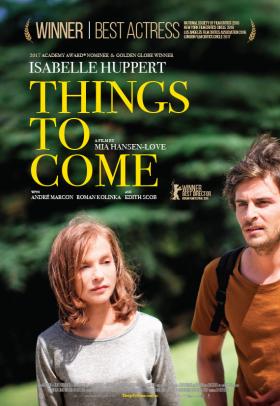 NOW AVAILABLE TO OWN OR VIEW ON DEMAND