NOW AVAILABLE TO OWN OR VIEW ON DEMAND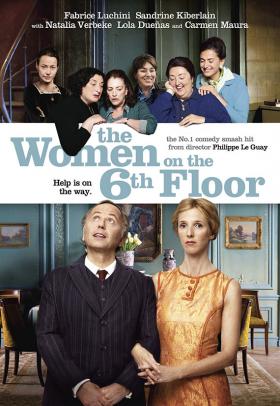 Endearing, sweet-natured and celebratory. These livewire señoras would bring out the best in anybody.
Delicious! A sensational cast… An uplifting story with plenty of chuckles and surprises; the women on the sixth floor are definitely ones you'll want to meet.
A stellar cast serves up a delicious upstairs/downstairs comedy in Philippe Le Guay's international sleeper hit.
It's Paris, 1960. The marvellous Fabrice Luchini (Potiche) stars as wealthy stockbroker Jean-Louis Joubert, who lives a staid bourgeois existence with his perfectly-presented socialite wife (Sandrine Kiberlain). But when the family's maid abandons them, into the residence comes Maria (Natalia Verbeke): young, hardworking, and – quelle horreur – Spanish!
Remarkably, it doesn't take long for the building to become enchanted by the new arrival; Maria rallies the friendship of the other servants on the sixth floor (fabulous turns contributed by two of Almodóvar's favourite señoritas, Carmen Maura and Lola Dueñas) and soon, the balance of the household ruptures into wild, cross-cultural chaos…
Directed with verve and charm by the talented Le Guay (The Cost Of Living), THE WOMEN ON THE 6TH FLOOR is a warm-hearted delight, in any language. Luchini and Kiberlain are terrific as the austere couple brought to life and then – potentially – breaking point, when Jean-Louis literally discovers a room of his own. Still, the show arguably belongs to the lively ladies upstairs, including beautiful breakout star Verbeke.
After premiering at the 2011 Berlin International Film Festival to a standing ovation, the film became a massive hit at the French box office and, fuelled by enthusiastic word of mouth, achieved over 2.3 million admissions.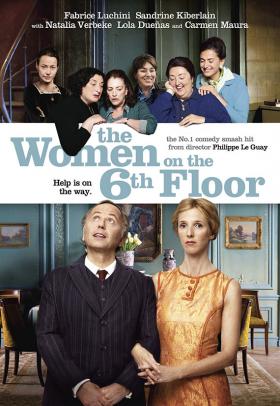 NOW AVAILABLE TO OWN OR VIEW ON DEMAND