NOW AVAILABLE TO OWN OR VIEW ON DEMAND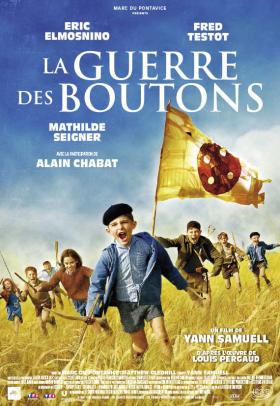 From the furtive imagination of writer/director Yann Samuell (Love Me If You Dare, The Age of Reason) comes the smash-hit adaptation of Louis Pergaud's classic 1912 novel (a book long on the French curriculum and reprinted over thirty times!) about the rivalry between gangs of children from two villages.
Samuell sets the action in a small village in the south of France in 1960, against the distant backdrop of the Algerian War. A gang of boys, aged 7 to 14 led by the intrepid Lebrac (Vincent Bres) are at war with the kids of the neighbouring township, their sworn enemies. In this uncompromising battle of honour and allegiances that's been kept alive for generations, humiliation is the most fearsome defeat and no tactic is too extreme – even if it necessitates fighting as naked as a worm or accepting the help offered by Lanterne (Salome Lemire) – a girl! She's the gang's new recruit, a tomboy full of panache and ingenuity – and it seems victory could now just be a skipping stone's throw away. But it's not easy to wage war without getting caught by your parents…
A huge success at the French box office in late 2011 with over 1.5 million admissions, THE WAR OF THE BUTTONS is a cheeky family comedy about integration, independence and innocence, about conflicts big and small, and growing up – with a fresh and joyful spirit that speaks to the childish delight of disobedience.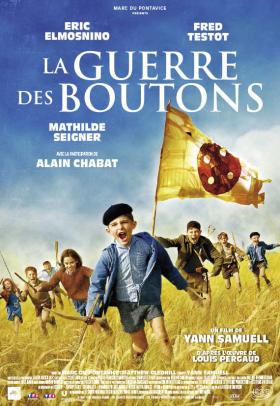 NOW AVAILABLE TO OWN OR VIEW ON DEMAND