NOW AVAILABLE TO OWN OR VIEW ON DEMAND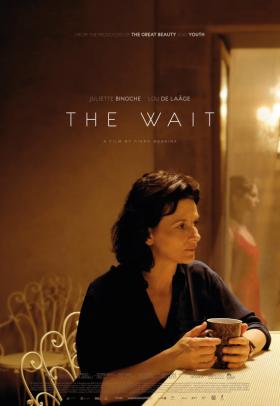 Dazzling, emotional and atmospheric. A stunning sensory experience. This first-time helmer has the potential to become one of Italy's most prominent new voices.
OFFICIAL SELECTION – 2015 VENICE INTERNATIONAL FILM FESTIVAL
OFFICIAL SELECTION – 2015 TORONTO INTERNATIONAL FILM FESTIVAL
OFFICIAL SELECTION – 2015 BFI LONDON FILM FESTIVAL
Academy-Award winner Juliette Binoche gives one of the finest performances of her career in this dazzling and emotionally rich debut feature from Italian wunderkind Piero Messina, who previously worked as the assistant director on Paolo Sorrentino's Oscar-winning The Great Beauty.
In the vast rooms of a beautiful Sicilian villa, Anna (Binoche) receives an unexpected guest. Twenty-something Jeanne (the gorgeous Lou de Laage) has arrived from France, declaring herself to be the girlfriend of Anna's son, Giuseppe, who has invited her to the house to spend Easter together. But this is news to Anna, and Giuseppe is not yet there. 
Despite the disruption to her routine, Anna invites her young guest to stay, and as the two women await Giuseppe's arrival, they slowly begin to form a connection. Jeanne, dislocated and a little mystified at first, gradually gives in to the charms of the volcanic island. She swims in the nearby lake and makes new friends, while Anna – watched over by a long-time family friend – comes out of her shell. Yet still, her son's absence remains unexplained…
Spectacularly shot, measured and contemplative, THE WAIT heralds the arrival of a talented and original new directorial voice. Against a beautiful Italian backdrop, Messina and his brilliant cast navigate a complex range of emotions in the telling of this stirring encounter between two women from different generations. The quiet power of THE WAIT is the way it gradually coils with expectation, building to an impactful and memorable conclusion.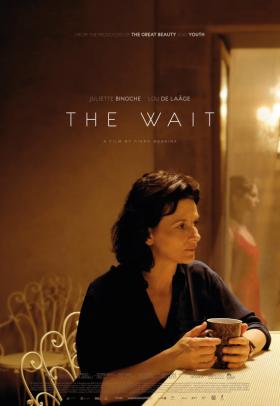 NOW AVAILABLE TO OWN OR VIEW ON DEMAND