NOW AVAILABLE TO OWN OR VIEW ON DEMAND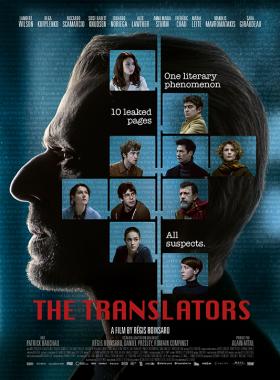 Cast:
Lambert Wilson, Sidse Babett Knudsen, Olga Kurylenko, Riccardo Scamarcio, Eduardo Noriega, Alex Lawther, Manolis Mavromatakis, Maria Leite, Frédéric Chau, Anna Maria Sturm, Sara Giraudeau
Country of Origin:
France
Tremendous fun. An original, suspenseful iso thriller and a compelling piece of cinema. Just when you think you know what's happened the story takes off in a different direction.
AUSTRALIAN FINANCIAL REVIEW
Clever. A slick, commercial entertainment. I guessed some, but by no means all, of the twists and came out having had a good time.
Hard to resist! 'The Translators' is the enjoyable cinematic counterpart to a page-turner, ravenously devoured.
From writer/director Régis Roinsard (Populaire), this ingenious new whodunit is an Agathe Christie-style mystery in the vein of recent hits Knives Out and Murder on the Orient Express, featuring a terrific international cast.
The eagerly awaited final book of a best-selling Dragon Tattoo-esque French trilogy is about to be globally released, and nine international language experts have been hired to translate it into their native tongues (English, Danish, Mandarin, Spanish, Russian, Italian, Portuguese, Greek and German). With the stakes so high, the supercilious publisher (Lambert Wilson) has them on lock-down, confined together in a bunker – without any contact to the outside world – until the task is completed.
So when the first ten pages of the top-secret manuscript inexplicably leak online with a ransom threat, it's evident that the thief could only be amongst them. Their increasingly paranoid and desperate captor is ready to do whatever it takes to unmask him… or her… or them.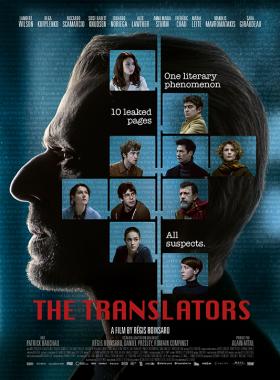 NOW AVAILABLE TO OWN OR VIEW ON DEMAND