NOW AVAILABLE TO OWN OR VIEW ON DEMAND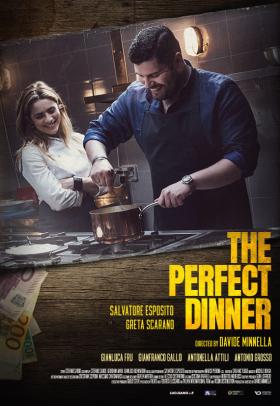 Suspense, action and a pinch of romance are the ingredients of THE PERFECT DINNER, Davide Minnella's delicious dramedy about a Neopolitan mafioso and chef who cross paths in Rome.
Good-hearted Carmine (Salvatore Esposito, My Big Gay Italian Wedding, Gomorrah: The Series) isn't cut out for criminal life with the Camorra. Under the protection of his boss Pasquale (Gianfranco Gallo), he's sent north to run a money laundering operation through a Roman restaurant. He simply needs to defrost frozen meals, issue receipts and dinner is served. But everything changes when he meets the down-on-her-luck Consuelo (Greta Scarano), a talented chef in search of perfection, who dreams of winning a Michelin star. Could their shared passion for food give them both a second chance?
A delectable immersion into the world of haute cuisine (featuring amazing dishes created in collaboration with star Italian chef Christina Bowerman), THE PERFECT DINNER will leave you eager to get in the kitchen.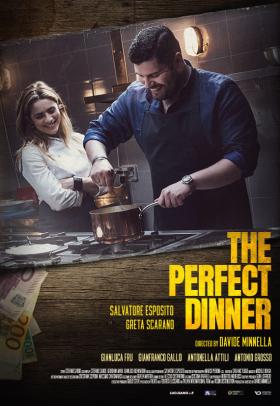 NOW AVAILABLE TO OWN OR VIEW ON DEMAND