NOW AVAILABLE TO OWN OR VIEW ON DEMAND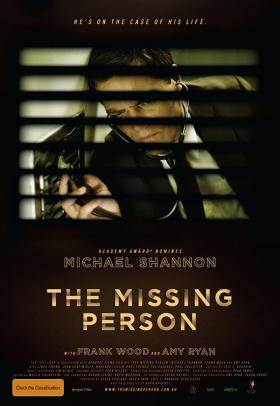 OFFICIAL SELECTION - 2009 SUNDANCE FILM FESTIVAL
Oscar-nominee Michael Shannon (Revolutionary Road, Take Shelter, Man Of Steel) is the wry, dry anti-hero of Noah Buschel's stylish and unique modern-day noir, playing an unwaveringly old-fashioned private detective prone to sardonic wit, alcohol, and capital-T trouble.
John Rosow (Shannon) is awoken – hungover as always – at an obscenely early hour by his mobile phone. Get to the Chicago railway station by 7, he's told. Board the California Zephyr train to L.A; there's a man to tail. Five hundred dollars a day, plus expenses … not including gin.
The caller's assistant, Miss Charley (Amy Ryan, Gone Baby Gone), is waiting outside his apartment with a down-payment and a photo, and Rosow's soon on the case, one that plunges him headlong into a tale of seduction, deceit and corruption – and that leads him inextricably deep into his own profoundly-troubled past…
Deliciously set in a post 9/11 world littered with moral and political anxiety, THE MISSING PERSON gets right to the heart of the classic noirs of the 40s and 50s. Awash with desaturated colour and a judicious jazz score, the action plays out with rich dialogue, surreal humour and neatly inverted expectations.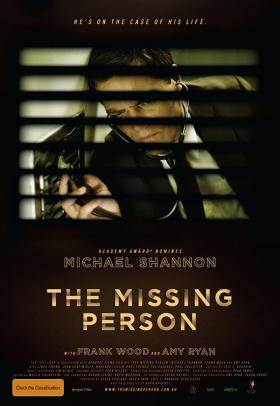 NOW AVAILABLE TO OWN OR VIEW ON DEMAND