NOW AVAILABLE TO OWN OR VIEW ON DEMAND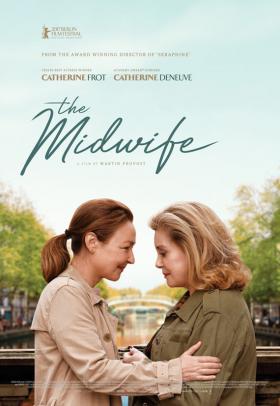 Classy, rich and nuanced… Frot and Deneuve give an acting masterclass. In French, a midwife is called a sage femme, or wise woman — something of that ancient female intelligence informs the film.
A wistful, subtly humorous study of human relationships. It's also a reflection of the skill of Deneuve and Frot, as these two fine actresses work their delicate magic.
OFFICIAL SELECTION – 2017 BERLIN INTERNATIONAL FILM FESTIVAL
From César-winning writer/director Martin Provost (Séraphine), THE MIDWIFE marks the remarkable pairing of two of French cinema's most beloved stars, Catherine Deneuve and Catherine Frot.
Gifted midwife Claire (Frot) has led a quiet, focused life, dedicated to her profession and to the raising of her son as a single mother. But change is in the air; the local community maternity ward where she has worked for decades is to be closed, and though she has a job offer from a larger corporate clinic, Claire struggles to reconcile their more efficiency-driven methods with her own. 
In the midst of this upheaval, she receives a call from Béatrice (Deneuve), the extravagant mistress of her deceased father, who wants to meet again, thirty years after having disappeared without a trace. Béatrice is a true free-spirit – loud, vivacious, and seemingly without guilt. Claire agrees to meet with her, but is decidedly less than enthusiastic about delving into the secrets of the past, let alone prepared to respond to a plea for help…
Provost has made a name for himself with indelible portraits of women, but reaches new heights with this exquisite depiction of feminine strengths and frailties. THE MIDWIFE memorably – and movingly – questions the value of change, but also whether steak, chips and red wine can really be considered a healthy lunch.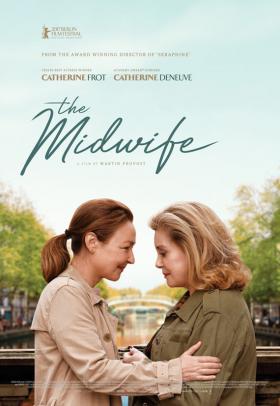 NOW AVAILABLE TO OWN OR VIEW ON DEMAND