NOW AVAILABLE TO OWN OR VIEW ON DEMAND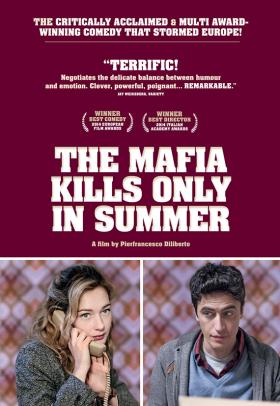 Charming and engrossing. Diliberto finds unlikely comedy in the murderous criminal underworld of his native Sicily.
WINNER – 2014 EUROPEAN FILM AWARDS - Best Comedy
WINNER – 2014 ITALIAN ACADEMY AWARDS - Best New Director
Hilarious, smart & thought-provoking, Italian comedian and satirist Pierfrancesco 'Pif' Diliberto's hugely auspicious and entertaining directorial debut is a semi-autobiographical romantic comedy of childhood and first love, set in the tumultuous world of 1970's Italy.
The film follows our precocious hero Arturo from childhood to maturity, wittily examining the pervasive influence the Cosa Nostra holds over the everyday lives of his family and community as he commences a life-long romantic pursuit of beautiful classmate and neighbour Flora. 
Thanks to superb performances and expert Zelig-like blending with archival newsreels, the Palermo of the 1970s and early '80s is vividly depicted as a city where tradition, wilful blindness and complacency allow criminals to flourish, until a series of high-profile murders finally opens the eyes of the public and triggers a push for change… 
Adored by local critics & audiences, THE MAFIA KILLS ONLY IN SUMMER became a huge sleeper hit at the Italian box office, and was the most popular film at 2014 Lavazza Italian Film Festival in Australia.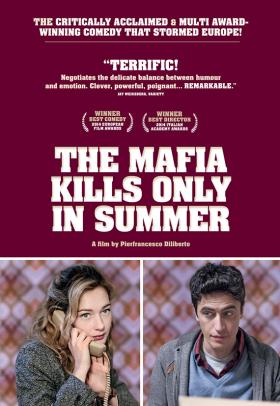 NOW AVAILABLE TO OWN OR VIEW ON DEMAND