NOW AVAILABLE TO OWN OR VIEW ON DEMAND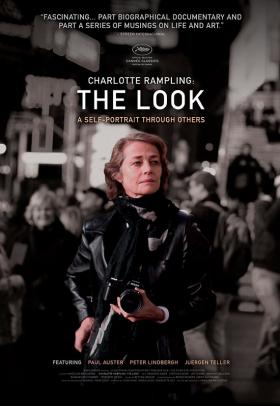 Haunting and captivating. A unique documentary portrait of one of cinema's most quietly enduring talents. Rampling offers up an array of candid, sometimes profound musings that provide singular insight into her creative, artistic & emotional soul.
Intimate. As close as most of us will ever get to having tea with La Légende. It's one of the best conversations I've had at the movies all year.
Part biographical documentary, part series of musings on life and art, THE LOOK is Angelina Maccarone's revealing portrait of one of cinema's most renowned and extraordinary actresses, Charlotte Rampling.
What does the world look like through the eyes of Charlotte Rampling? She played the beautiful and worldly foil to Lynn Redgrave's Georgy Girl in London's swinging sixties, before Luchino Visconti brought her to Italy for The Damned. Her role in Liliana Cavani's The Night Porter spawned an international debate. She inspired Helmut Newton to take his first nude photographs. In New York she was Woody Allen's personification of the perfect woman. And as her film career continues well into its 5th decade, she endures as the classic 'object of desire'.
Breaker of taboos, feminist, icon avant-gardist… to capture this woman's persona presents a challenge that succeeds remarkably, by being as unfettered and brave as the actress herself. 
In THE LOOK, Rampling's life story is uncovered via a series of fascinating conversations about life's big questions between the subject herself and a collection of photographers, writers, poets, painters and filmmakers, including Peter Lindbergh, Paul Auster and Jürgen Teller.
"Exposure is huge. I never thought I'd either be an actor or a model or anything like that. It wasn't something I desired. But once you put your foot in it, and I did put my foot in it very young, and it takes off, it's quite a beast, it's quite devouring. Because we have to find a way that you are not invaded all the time by lenses and by people looking." – Charlotte Rampling