NOW AVAILABLE TO OWN OR VIEW ON DEMAND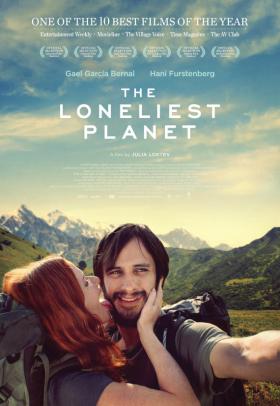 Powerful, exquisite. Will provoke passionate arguments over post-screening drinks.
WINNER - 2011 AFI FEST - Best Director
OFFICIAL SELECTION - LOCARNO, TORONTO, NEW YORK, LONDON, SYDNEY & MELBOURNE FILM FESTIVALS
Set against the breathtaking backdrop of Georgia's Caucasus Mountains, this award-winning drama from rising talent Julia Loktev (Day Night Day Night) tells the story of a young couple on the journey of a lifetime, and an incident that irrevocably transforms their relationship.
Alex (Gael García Bernal, The Motorcycle Diaries) and Nica (Hani Furstenberg), a few months away from their wedding, are backpacking through Eastern Europe. Habitual and adventurous travelers, they get by with friendly smiles and a smattering of the local languages. Upon arriving in Georgia, the pair hires a guide to lead them on a camping trek, and the three set off into the lush wilderness. Walking for hours, they trade anecdotes and play word games to pass the time, or simply allow the vast surroundings to envelop them, until a split-second decision triggers a series of events that threatens everything the couple believes about themselves, and each other…
Exploring the relationship between travelers and the landscapes they navigate, between the guide and guided, THE LONELIEST PLANET is a powerfully evocative and thought-provoking allegory of love, betrayal and the ambiguities of forgiveness.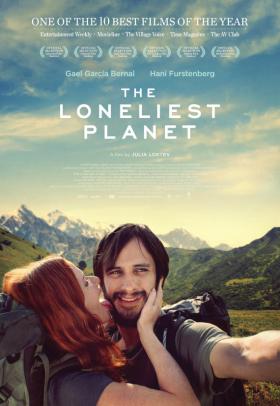 NOW AVAILABLE TO OWN OR VIEW ON DEMAND