NOW AVAILABLE TO OWN OR VIEW ON DEMAND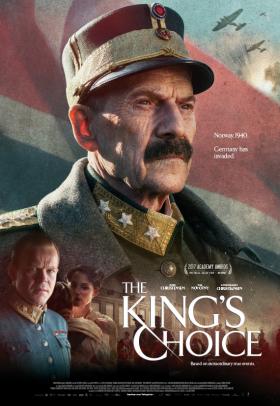 OFFICIAL SELECTION (NORWAY) – 2017 ACADEMY AWARDS
2017 NORWEGIAN ACADEMY AWARDS – a RECORD-BREAKING 12 NOMINATIONS incl. Best Film, Director, Actor (Christensen), Supporting Actor (Christiansen), Supporting Actor (Markovics), Screenplay, Sound, Cinematography
Based on extraordinary true events, Erik Poppe's superbly-realised box office hit is an absorbing story of morality and honour set during a pivotal moment in World War II, when an unprepared Norway was invaded by German forces and their monarch presented with a terrible ultimatum.
9 April, 1940. As the German war machine arrives in Oslo under the guise of offering the sovereign nation 'protection' from the British, the royal family flees the capital, not knowing if they'll ever see each other again. The aging King Haakon VII (Jesper Christensen, in a towering performance) and his fiery son the Crown Prince Olav (Anders Baasmo Christiansen) make a dramatic escape from the city into hiding, while Crown Princess Märtha (Tuva Novotny) seeks refuge in Sweden with the children. 
With the time for mediation between Norway's passive government and the Nazi's envoy (Karl Markovics) fast running out, and an attempted coup by collaborator Vidkun Quisling underway, King Haakon is faced with a momentous choice: should he recognise Quisling as Prime Minister to prevent bloodshed, or abdicate in the hope of inspiring civilian and military resistance, even with the loss of life that may entail?
With spectacular production design on a scale that rivals the seminal war dramas of Spielberg and Boorman, THE KING'S CHOICE is a commanding, full-blooded epic. Brilliantly depicting the machinations, principles and personal fallout of conflict, it's a gripping and resonant account of history at a turning point, told from a previously undepicted perspective.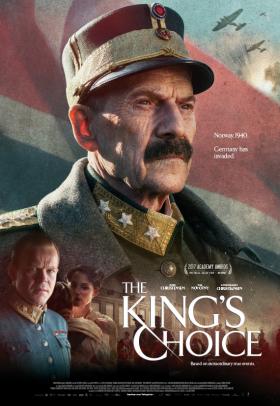 NOW AVAILABLE TO OWN OR VIEW ON DEMAND