NOW AVAILABLE TO OWN OR VIEW ON DEMAND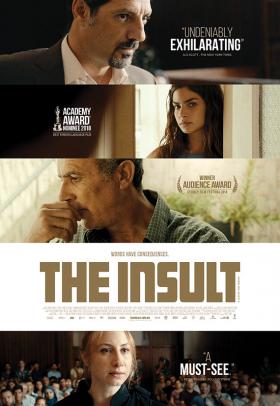 Enthralling and very entertaining. Recalls 'A Separation' as it peels back layers of class and religion.
An extraordinary film. Completely and utterly held me. An astonishingly brilliant piece of work.
Morally complex and meaty, bold and timely, Doueiri has crafted a powerful, fast-paced and refreshingly cinematic courtroom thriller that is genuinely unpredictable and totally gripping
Potent. Doesn't depend on a knowledge of Lebanon's history or its politics. What matters is the film's success in distilling the tribal grudges that have fuelled the wars in the Middle East for the past century into the characters. A film that triumphantly unites the political and the personal by crystallising their connection in two great performances.
2018 ACADEMY AWARD NOMINEE – Best Foreign Language Film
WINNER – 2018 SYDNEY FILM FESTIVAL – Audience Award (Best Film)
WINNER – 2018 AFI FESTIVAL – Audience Award (Best Film)
WINNER – 2017 VENICE INTL. FILM FESTIVAL – Silver Lion (Best Actor)
The internationally acclaimed new film from multi award-winning writer/director Ziad Doueiri, 2018 Oscar-nominee THE INSULT is a thrilling new legal drama centring on a minor disagreement that escalates into a nationwide controversy.
The present day. It's a scorching hot afternoon in Beirut. Forty-something mechanic Tony already has a chip on his shoulder about Palestinians, so he's less than welcoming when 60 year-old Yasser, the foreman of a construction crew working on the street outside, asks him to fix the faulty drainpipe on his balcony. Tony closes the door in his face, so Yasser replaces the pipe anyway, only for Tony to smash it to pieces. Passions boil over, each man digs in, and what should have been a trivial incident easily shrugged off escalates quickly into a dispute that reverberates through their families and communities. Eventually lawyers are called in and the men find themselves in the centre of a highly publicised trial – one that reopens historical and personal wounds on both sides.
 
Widely heralded at the Venice, Telluride and Toronto Film Festivals, Doueiri's gripping and revealing film is reminiscent of such masterful socio-political dramas as A Separation and Incendies, daring to lay bare the divisions within contemporary society. Expertly depicting the shifting conflicts that take place within homes, neighbourhoods and in the courtroom, this thrilling and superbly performed moral fable serves as both a smart and thought-provoking piece of entertainment, and a deeply affecting plea for empathy and conciliation.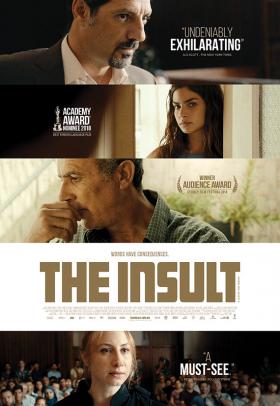 NOW AVAILABLE TO OWN OR VIEW ON DEMAND