NOW AVAILABLE TO OWN OR VIEW ON DEMAND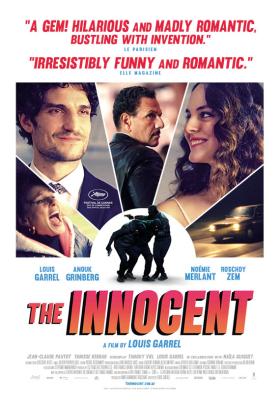 Superior entertainment. A stylish, fast-moving tale that flirts with several different genres, from the family drama to the heist. If this film were Australian, we'd be calling it a masterpiece.
An utter delight. A supremely finessed, funny, endearing and engaging flick that echoes for everyone.
A gem. Hilarious and madly romantic, bustling with invention.
Irresistibly funny and romantic.
Flat out entertaining. Hilarious and high energy.
Breezy, elegant fun. An impressive combination of humour, suspense, and touching sincerity.
Delightful fun. With a sprinkling of action, some romance and a lot of comedy, 'The Innocent' is simply a good time at the movies and something French cinema could use more of.
Lighthearted fun. An amusing, enjoyable confection.
Funny, intelligent and touching. Everything here is brilliantly achieved.
Wonderful! Few caper comedies have this much heart, and few romantic dramas offer such an appealingly nutty plot.
An irresistible film of playfulness, intelligence and class, with a virtuoso screenplay, a spirited staging, an astonishing cast and a soundtrack celebrating variety as a major art. The kind of film that did a world of good at the heart of a festival like Cannes where laughter is a rare commodity.
Sweetly hilarious. A film of wit and charm, with warm and engaging performances. This is the kind of cast one could happily watch order lunch for 100 minutes straight, making the captivating and immensely emotive story they've been given to perform feel like a bonus.
2023 CÉSAR AWARDS - Nominee (x11!) - incl. Best Film, Director, Actor, Supp. Actress & Original Screenplay
2023 LUMIÉRE AWARDS - Nominee (x3) - Best Actress, Actor & Screenplay
2022 PRIX LOUIS-DELLUC - Nominee (Best French Film of the Year)
OFFICIAL SELECTION - 2022 CANNES INTERNATIONAL FILM FESTIVAL (Gala)
OFFICIAL SELECTION - 2022 SAN SEBASTIAN FILM FESTIVAL
Familial tensions, criminal hijinks and unexpected romance collide in the uproariously entertaining new comedy from the multi-talented Louis Garrel (A Faithful Man), about the misguided attempts of a dedicated son who, in trying to protect his mother, finds himself embroiled in an elaborate heist.
Lyon, present day. When widowed marine biologist Abel (Garrel) learns that his impulsive mum Sylvie (Anouk Grinberg) is once again re-marrying – this time to an inmate she met whilst teaching theatre in prison – he's much more than uncomfortable. Doubting that convicted burglar Michel (Roschdy Zem) is capable of turning over a new leaf, Abel's protective streak kicks in, and so with the help of his best friend Clémence (a sensational Noémie Merlant), he begins tailing his new stepfather's movements. Their amateur sleuthing is quickly uncovered by Michel and triggers an unlikely - and bold - business proposition for them both…
Joyfully paying homage to the great crime capers of the French New Wave, and partly inspired by events from his own life, Garrel's witty and beautifully constructed film is a delirious mix of comedy, romance, suspense and action, with several twists too good to spoil. Selected as the special Gala Screening to celebrate the 75th Anniversary of the Cannes Film Festival - where it drew a thunderously positive response - this hilarious, quintessentially French comedy aims to please and does so effortlessly.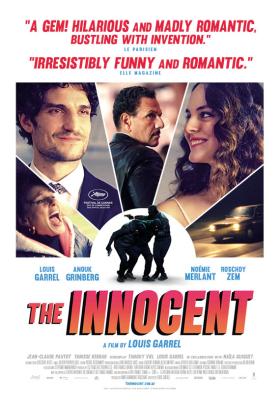 NOW AVAILABLE TO OWN OR VIEW ON DEMAND