NOW AVAILABLE TO OWN OR VIEW ON DEMAND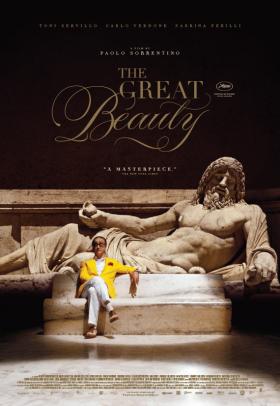 Lurid, acerbic, seductive and magnificent. Sorrentino has mastered the delicate balancing act between scabrous comedy and honest human pathos. This is an experience to cherish.
A head-spinning update of Fellini's La Dolce Vita for the era of Silvio Berlusconi. Dazzling. Gorgeous. Moving. A ravishing, old-style European art movie of the highest order, that's not mere cultural tourism but probes the heart and challenges the intellect. Deserves more than a single visit.
ACADEMY AWARD WINNER – BEST FOREIGN LANGUAGE FILM
WINNER – 2014 GOLDEN GLOBES – BEST FOREIGN FILM
WINNER – 2014 BAFTAS – BEST FOREIGN FILM
WINNER – EUROPEAN FILM AWARDS – Best Film, Director, Actor, Editing
One of the most spectacular and talked-about films of the Cannes Film Festival, and Italy's official submission for the 2014 Academy Awards, THE GREAT BEAUTY is Paolo Sorrentino's powerful and evocative tale of hedonism and lost love, and an extraordinary depiction of contemporary Rome – where life is a performance, and the city its stage.
65-year-old Jep Gambardella (the phenomenal Toni Servillo) is a jaded journalist and wealthy bon vivant whose early promise as a novelist has never been fulfilled, though his infamy remains. He lives in a luxurious apartment overlooking the Colosseum and is a regular of Rome's party circuit for the elite, a never-ending nocturnal parade of decadence that rages through antique palaces, immense villas and opulent terraces around the Eternal City. 
The blinding metropolis Jep strolls through by day seems to reflect the futility of his actions and those of his friends, but his worldview begins to shift after a man arrives on his doorstep and informs him of the death of his first love. Both troubled and moved by the revelation, Jep is flooded with memories of the past and ponders the promise of what may remain….
Arguably one of the most striking evocations of a city ever filmed, THE GREAT BEAUTY is a vibrant and breathtaking cinematic feast for the senses that captures Rome in a style reminiscent (and in celebration) of the great Fellini – in all of its splendour and superficiality, magnificence and malevolence, artifice and significance.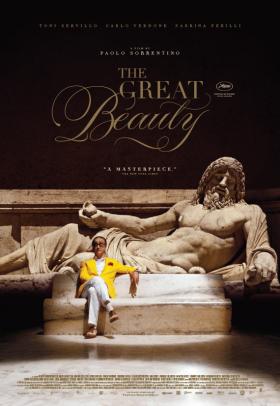 NOW AVAILABLE TO OWN OR VIEW ON DEMAND