NOW AVAILABLE TO OWN OR VIEW ON DEMAND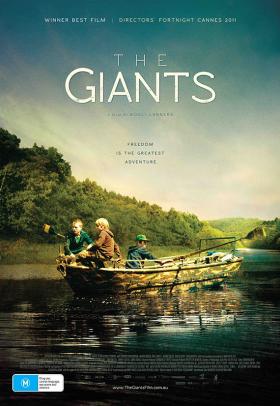 A beguiling story of friendship. Achieves a rare balance – a serious film with a comedic lining. Lanners has a rare gift for compassion tempered with sardonic wit. Superbly directed, with lovely performances from the three boys, The Giants is a satisfying dramatic glimpse of the cold modern world, but with the beauty and comedy of a folk tale.
Lanners explores the fragility and resilience of adolescence in this quietly composed movie, a bleak yet lyrical tale set in a lush, lost Edenic countryside in summer. Has a sense of buoyancy and hope, as well as melancholy, even in its darkest moments. These are vividly and recognisably contemporary boys, but there's something timeless about their situation, something that links them to the past, to the world of Huckleberry Finn and the lost children of fairytales.
A picturesque adventure that inevitably recalls Mark Twain in its appreciation of the bravado, confusion and vulnerability of growing up. A visually striking film with a rare lyricism.
AUSTRALIAN FINANCIAL REVIEW
WINNER – 2011 CANNES FILM FESTIVAL - Best Film (Directors' Fortnight)
WINNER (x5) - 2012 BELGIAN ACADEMY AWARDS (MAGRITTES) - Best Film, Director, Supporting Actress, Cinematography & Original Score
The irrepressible Bouli Lanners' hilarious, multi award-winning film takes its cues from Mark Twain in exploring the uncharted and misunderstood world of adolescence.
It's summertime. Brothers Seth (16) and Zac ("13 and three quarters") have again been left to fend for themselves by their neglectful single mother at the family's cottage in the verdant and isolated Luxembourg countryside. Just like every holiday before, they've resigned themselves to another mundane summer, but things shift dramatically after they strike up a friendship with local kid Danny, and the most perilous – and greatest – journey of their lives begins. Together, as the boys scavenge for food, steal their grandfather's car and pursue harebrained schemes to make money, they find their bravado repeatedly punctured by the rigours of an adult world they cannot comprehend.
Lushly shot with an almost Malick-esque appreciation for the magic of nature, and filled with bittersweet humour and a feel for the rhythms of working class life, THE GIANTS is an extraordinary ode to the idleness, adventures and fears of youth.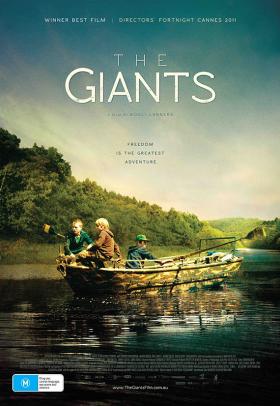 NOW AVAILABLE TO OWN OR VIEW ON DEMAND