NOW AVAILABLE TO OWN OR VIEW ON DEMAND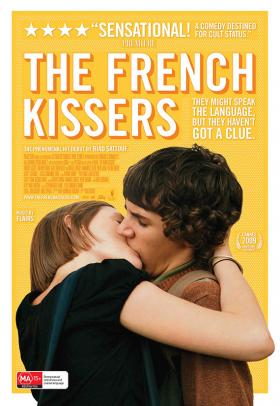 A new coming-of-age classic.
This cool, anachronistic euro vision graduates with flying colours
OFFICIAL SELECTION - 2009 CANNES FILM FESTIVAL
WINNER - 2010 CÉSAR AWARDS - Best First Film (Riad Sattouf)
They might speak the language, but they haven't got a clue… The breakout comedy sensation of Cannes 2009, graphic artist Riad Sattouf's debut THE FRENCH KISSERS is a brilliantly hilarious and painfully true-to-life portrait of the humiliations and tribulations of being a teen, reminiscent of the best films of the late, great John Hughes.
Hervé (Vincent Lacoste) and his mulleted best mate Camel (Anthony Sonigo) are fourteen and in possession of some serious hormones. They're forever fantasising over the girls in their class, but can barely work up the guts to talk to them, other than to mumble a few incoherent insults. But when Herve inexplicably catches the eye of the sweet but equally hormone-fuelled Aurore (Alice Trémolière), he's pushed to choose between his first probable girlfriend and his best friend.
Fresh, smart and most of all flat-out hilarious, the film tells of the humiliations of youth, but also those of parenthood. The young stars are all terrific, and adroitly supported by the superb Emmanuelle Devos, Noemie Lvonksy, Irene Jacob and Valeria Golino.
Hailed by critics the world over, and a massive box office smash hit in its native France, THE FRENCH KISSERS is a sexy and bawdy blast.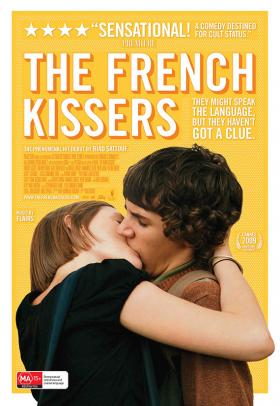 NOW AVAILABLE TO OWN OR VIEW ON DEMAND