AUSTRALIAN PREMIERE SCREENINGS - 2022 SCANDINAVIAN FF (until 12 AUG)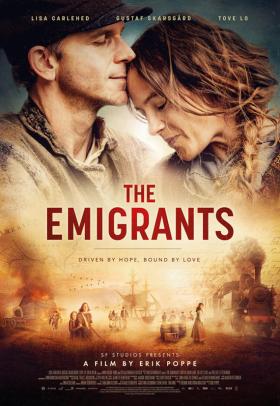 CENTREPIECE SELECTION - 2022 CARLSBERG SCANDINAVIAN FILM FESTIVAL
NOMINEE (x6) - 2022 SWEDISH ACADEMY AWARDS incl. Best Film, Best Actress (Carlehed) & Best Actor (Skarsgård)
From acclaimed director Erik Poppe (The King's Choice, U-July 22), THE EMIGRANTS is a sweeping and evocative new adaptation of Vilhelm Moberg's monumental series of novels about a family who migrate from poverty-stricken Sweden in the mid-19th century in the hope of a better life.
1849. Karl Oskar (Gustav Skarsgård, Kon-Tiki), his wife Kristina (a magnetic Lisa Carlehed) and their four young children are struggling to get by in the Swedish countryside, with crops scarce on their small farm. Determined to flee hardship, religious persecution and social oppression, they, along with many other Scandinavians, elect to make the epic journey across the Atlantic, enticed by the promise of free land in a booming Minnesota.
Reinterpreting this seminal story some fifty years after Max Von Sydow and Liv Ullmann starred in Jan Troell's 1971 Oscar-nominated film, Poppe observes the events through the lens of today's society, changing the perspective to that of Kristina, and the emotional turmoil of leaving a life behind.
With an ensemble cast featuring Tove Lo, The Bridge's Sofia Helin and Lena Strömdahl, an exceptional original score by Johan Söderqvist and striking cinematography by John Christian Rosenlund that beautifully captures the danger and harshness of a divided, fledgling America, THE EMIGRANTS is a poignant and timeless story about belonging, and how much parents are willing to endure to improve their children's lives and achieve their dreams.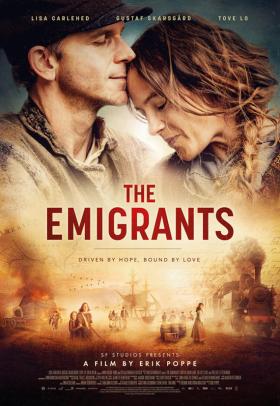 AUSTRALIAN PREMIERE SCREENINGS - 2022 SCANDINAVIAN FF (until 12 AUG)