AUSTRALIAN PREMIERE SEASON IN CINEMAS NOW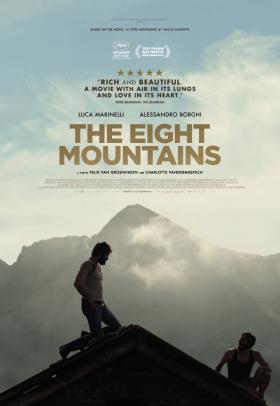 WINNER – JURY PRIZE - 2022 CANNES INTERNATIONAL FILM FESTIVAL
WINNER (x4)– 2023 ITALIAN ACADEMY AWARDS (DAVID DI DONATELLO) - Best Film, Adapted Screenplay, Sound & Cinematography
OFFICIAL SELECTION - 2023 ST ALI ITALIAN FILM FESTIVAL (Special Presentation)
From award-winning filmmakers Charlotte Vandermeersch and Felix van Groeningen (The Broken Circle Breakdown), THE EIGHT MOUNTAINS is a breathtaking and richly involving story about two people of vastly different classes who forge a decades-long, life-defining friendship in the Italian Alps.
Summer 1984, a secluded alpine village in the Aosta Valley. Holidaying with his mother (Elena Lietti) and father (Filippo Timi), 11-year-old Pietro befriends Bruno, the local son of a stonemason, and the two spend an idyllic vacation together. But when Pietro's well-meaning but impetuous dad suggests that Bruno return to Turin with them so that he can receive a proper education, he inadvertently drives a wedge between the boys. 
In adulthood, their paths intertwine again: the estranged Pietro (Martin Eden's Luca Marinelli) is drawn back to the valley - a place that Bruno (Alessandro Borghi) has never left - and as the two set about building a mountain cabin, they begin to bridge a crevasse of emotional distance and reconcile the wounds and regrets of the past...
Set against the pristine, spectacular panoramas of Northwest Italy and Nepal, and adapted from Paolo Cognetti's bestselling novel, THE EIGHT MOUNTAINS is a deeply affecting tale of connection – to others, to nature and to self. The incredible bond the two protagonists achieve is both profoundly moving and meaningful.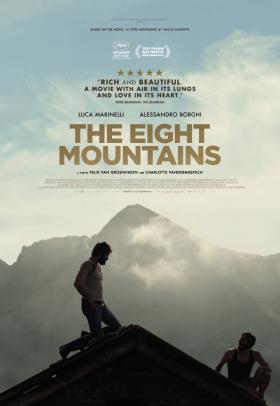 AUSTRALIAN PREMIERE SEASON IN CINEMAS NOW
Click your preferred venue below for screening times & tickets: