COMING TO CINEMAS IN 2021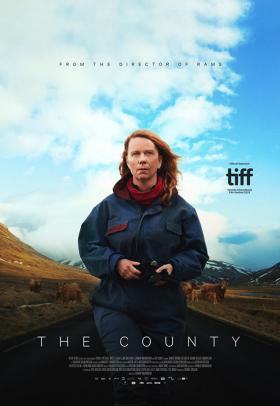 Like 'Rams', The County blends elements of heartfelt tragedy with absurdist comedy, conjuring a humanist portrait of life in which community and loneliness coexist in a landscape of contradictions – geographical, personal, and political. Carrying the film shoulder high, Egilsdóttir does a terrific job of embodying Inga's gradual change from stoically suffering farm owner to unstoppable force of nature, a change that catches everyone, friends and foe alike, by surprise. There's an echo of Frances McDormand's middle-aged antiheroine from 'Three Billboards Outside Ebbing, Missouri' in the rebellious figure Inga becomes, although anyone who enjoyed Benedikt Erlingsson's 2018 Icelandic hit 'Woman at War' may see closer ties with that film's eco-warrior. The drama may be down to earth, but that doesn't stop the film – or indeed its protagonist – from dreaming big, and daring to look beyond the horizon.
CLOSING NIGHT SELECTION – 2020 NEW ZEALAND INTERNATIONAL FILM FESTIVAL
OFFICIAL SELECTION – 2020 PERTH FESTIVAL
OFFICIAL SELECTION – 2019 TORONTO INTERNATIONAL FILM FESTIVAL
Following the internationally celebrated, multi award-winning Rams, writer/director Grímur Hákonarson's second feature THE COUNTY tells the story of a middle-aged widow in rural Iceland who must stand on her own two feet.
After Inga (Arndís Hrönn Egilsdóttir) loses her dairy farmer husband in an accident, she must find a way to become self-sufficient. She decides to start a new life on her own terms and rises up against corruption and injustice in her community.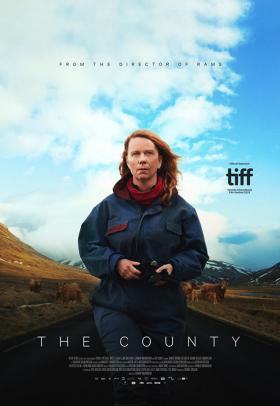 COMING TO CINEMAS IN 2021