NOW AVAILABLE TO OWN OR VIEW ON DEMAND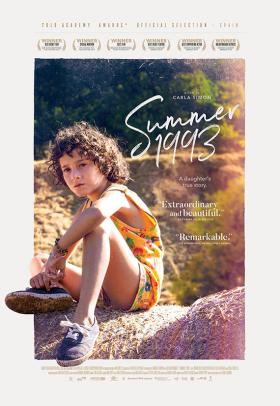 Suberbly conveyed. The action plays out as if plucked from life and deposited straight on to the screen… Simon and her team auditioned about a thousand children to play Frida. It paid off. Frida's gaze governs everything, taking you back to the mysteries, the insecurities – and the joys – of being six.
Wonderful. The way Simón expresses her themes through gestures and emotion points to a true cinematic talent. She treads potentially sentimental terrain, but impresses with sophistication and nuance. Recommended.
OFFICIAL SELECTION (SPAIN) – 2018 ACADEMY AWARDS
WINNER – 2018 SPANISH ACADEMY AWARDS - Best Debut Director, Supporting Actor, Breakthrough Actress
WINNER – 2018 PLATINO AWARDS - Best First Film
WINNER – 2017 MALAGA FILM FESTIVAL - Best Film
WINNER – 2017 BERLIN INTERNATIONAL FILM FESTIVAL - Best First Film
WINNER – 2017 BFI LONDON FILM FESTIVAL - Best First Film, Special Mention
OFFICIAL SELECTION – 2017 LUX FILM PRIZE
OFFICIAL SELECTION – 2017 EUROPEAN FILM AWARDS
One of 2018's most awarded and acclaimed films (achieving a rare 100% positive rating by over 80 international critics), Carla Simón's autobiographical debut is an evocative and profoundly affecting depiction of childhood and family lost and found, marking the arrival of a major new voice in world cinema.
In the summer of 1993, following the death of her parents, six-year old Frida (Laia Artigas) is forced from bustling Barcelona to the Catalan provinces to live with her aunt (Bruna Cusí) and uncle (David Verdaguer), her new legal guardians. Country life is a challenge: aside from the emotional upheaval, the nature that surrounds her is mysterious, if not dangerous. The couple's own daughter Anna (Paula Robles), even younger than Frida, welcomes her new sister with open arms and without a flicker of jealousy, but Frida has a hard time coping with her emotions. Even as the new family begins to find a fragile balance, the source of her parents' passing casts a shadow over how Frida is treated by the local community… Indeed, her life will never be the same.
 
To reveal more would only spoil the pleasures generated by this very special film experience, which proves that even the most familiar stories can seem brand new when told with such empathy, authenticity and beauty. SUMMER 1993 is a film to discover, treasure and share.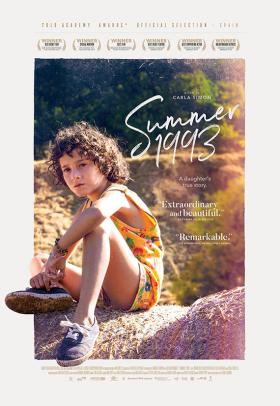 NOW AVAILABLE TO OWN OR VIEW ON DEMAND