NOW AVAILABLE TO OWN OR VIEW ON DEMAND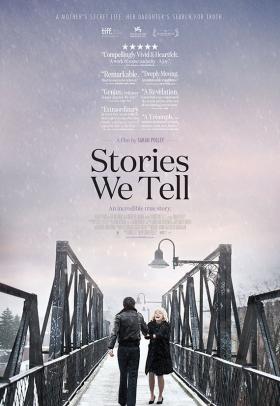 This is a fabulous film. Deeply moving and utterly engrossing. What I love is its courage and its guile. There are plenty of clues for those who watch closely, and great rewards even if you don't.
A fascinating investigation of family secrets and truths, and ways of seeing and relating.
Astounding. Polley's most poignant and powerful work to date. Whole lives can literally exist in the gaps and omissions, and Stories We Tell, once you've stopped going over it, will make you reflect on your own family history. The movie fascinates, inspires and challenges. It's a triumph of creation.
Brave and remarkable. Be sure to see this moving, funny and engrossing film with as little advance knowledge as possible, and one of the most lasting experiences of the year awaits.
One of the most heralded films of the 2012 Venice and Toronto Film Festivals, Academy Award-nominee Sarah Polley's extraordinary STORIES WE TELL is a deeply moving portrait of a family dealing with a legacy of secrets and lies, and the elusive nature of truth itself.
STORIES WE TELL unpeels the complex life of Diane, an aspiring actress and mother, and the shockwaves that a series of impulsive actions unleash on her children, husband and community.
With this groundbreaking new feature that seamlessly blends past and present, the real and the imagined, Polley's characteristically unflinching yet compassionate gaze delivers a level of depth and emotion only hinted at by her acclaimed earlier directorial works, Away From Her and Take This Waltz. 
Making STORIES WE TELL all the more memorable is the revelation that the mother depicted – and family in question – is Polley's own.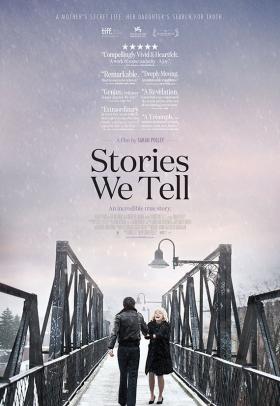 NOW AVAILABLE TO OWN OR VIEW ON DEMAND