NOW AVAILABLE TO OWN OR VIEW ON DEMAND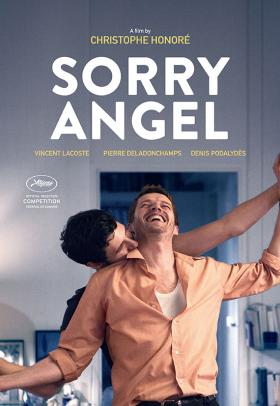 Once this movie got its hooks in me, it didn't let go. A big part of it is Jacques, who in Dellandonchamp's hands is one of the most layered film characters I've experienced in some time. Egotistic, mercurial, erudite, recklessly affectionate, careless, vindictive, impulsive, he can turn from exasperating to heartbreaking in seconds flat.
WINNER – 2018 PRIX LOUIS DELLUC – BEST FRENCH FILM OF THE YEAR
OFFICIAL SELECTION – 2018 CANNES INTERNATIONAL FILM FESTIVAL
OFFICIAL SELECTION – 2018 NEW YORK FILM FESTIVAL
OFFICIAL SELECTION – 2018 MELBOURNE INTERNATIONAL FILM FESTIVAL
The recipient of France's most prestigious cinema award, the Prix Louis Delluc, SORRY ANGEL is the most personal, resonant and emotionally rich work to date from writer/director Christophe Honoré (Inside Paris, Love Songs, Beloved).
At once an intimate chronicle of a romance and a sprawling portrait of life in early 1990s France, SORRY ANGEL follows the intertwining journeys of Jacques (Pierre Deladonchamps), a worldly Parisian writer, and Arthur (Vincent Lacoste), a curious, carefree and much-younger university student who is just beginning to live. Brought together by chance, the two men find themselves navigating a casual fling that gradually deepens into a tender, transformative bond; Deladonchamps (Stranger by the Lake) beautifully lends his hyper-articulate sophisticate a haunted tenderness, but it is Lacoste, best known for comedy, who steals the film with an unexpectedly powerful performance, bursting with vitality and intelligence.
Graced with complex characters and inspired flights of cinematic imagination, this vivid, life-affirming celebration of love and friendship, a critical hit at Cannes, is one that true film-lovers should not miss.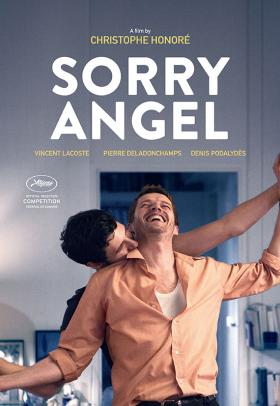 NOW AVAILABLE TO OWN OR VIEW ON DEMAND