A FILM BY FRAUKE FINSTERWALDER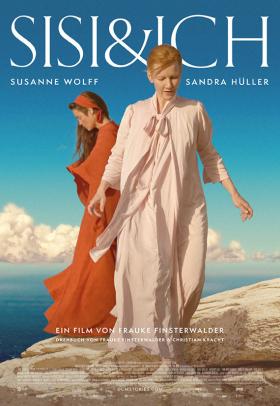 OFFICIAL SELECTION (Panorama) – 2023 BERLIN FILM FESTIVAL
2023 GERMAN FILM AWARDS - Nominee (x4) - Best Actress (Sandra Hüller), Best Cinematography, Best Costume Design & Best Sound
Writer/director Frauke Finsterwalder's lavish and irreverent new drama offers an alternate take on the myth of Empress Elisabeth of Austria (aka Sisi), capturing the final years of her extravagant life from the point of view of her lady-in-waiting.
Late in the 19th century. The single, middle-aged Hungarian countess Irma Sztáray (played with great exuberance by Sandra Hüller, Toni Erdmann, I'm Your Man), having rejected marriage and the convent, is forced by her overbearing mother to apply to be handmaiden to the increasingly reclusive Empress (Susanne Wolff). An extravagant and temperamental woman, Sisi has been separated from her husband for many years and is living in an aristocratic women-only commune in Corfu, Greece. After a humiliating interview by her predecessor, Irma arrives at the estate seasick and heatstruck, and is immediately put through her paces by her new mistress.
Though initially uncertain, Irma soon bows to the will of the Empress in all things, curbing her healthy appetite to match Sisi's obsessively restricted one and parting with her frou-frou ribbons and lace to adopt Sisi's preferred style. And as they travel from Corfu to Algiers, Bavaria to England, the two develop a co-dependent bond – though naturally, only as close as Sisi will allow. But when they return to Vienna, their lives change drastically…
Using Irma's historical writings as a springboard, Finsterwalder's playful film takes aim at the ludicrous court rituals and fakery of the time, finding resonance with the machinations of modern day monarchy and the constraints that life in the glare of the public eye can bring. Featuring glorious production and costume design, sly humour and a contemporary pop soundtrack, it's the casting of Susanne Wolff and Sandra Hüller in the lead roles where the film really takes off – witnessing these two force-of-nature actresses let loose is captivating.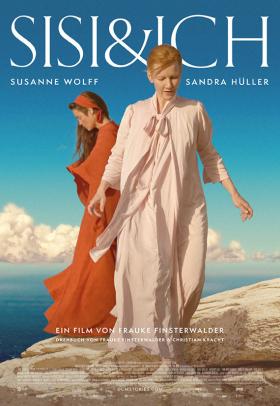 A FILM BY FRAUKE FINSTERWALDER