NOW AVAILABLE TO OWN OR VIEW ON DEMAND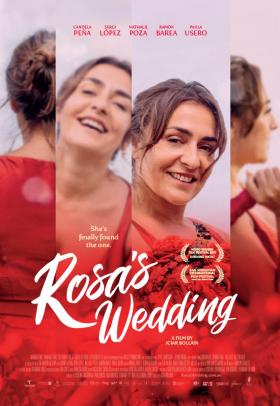 Vibrant and likeable. All these characters are blessed with the vitality that distinguishes Spanish cinema and its actors. The Spanish really do know how to turn histrionics into entertainment.
Smart and enjoyable. Always spirited and astute, not to mention likeable and engaging. There's zero point in holding back when it comes to celebrating women breaking outdated and oppressive boundaries.
A feel-good film par excellence, made with irreproachable political conviction.
Fun and heartfelt. An increasingly wild roller-coaster ride full of laughs.
Luminous. One of the most beautiful characters in recent cinema: a real everyday heroine.
A perfect tragic-comedy: beautiful, funny, overwhelming, festive and devilishly happy. Like life itself. Peña is spectacular.
Enchanting comedy. Beautifully drawn characters and superb performances all round. A rich film that takes a sledgehammer to the notion that female virtue must depend on putting others first.
OPENING NIGHT SELECTION – 2021 MORO SPANISH FILM FESTIVAL
WINNER - 2021 FEROZ AWARDS - Best Comedy
WINNER - 2021 GAUDI AWARDS - Best Actress (Peña)
2021 GOYA AWARDS – 8x NOMINATIONS! Incl. Best Film, Director, Actress & Original Screenplay
WINNER – 2020 MÁLAGA FILM FESTIVAL – Special Jury Award (Best Film) & Best Supporting Actress
OFFICIAL SELECTION – 2020 SAN SEBASTIÁN FILM FESTIVAL
From writer/director Icíar Bollaín (Take My Eyes, Even The Rain), the joyous romantic comedy ROSA'S WEDDING features the superb Candela Peña (Truman, Kiki, Love to Love) as a woman who finally decides to take charge of her life after always putting others first.
About to turn 45, seamstress Rosa (Peña) works in the wardrobe department of a film production company in Valencia. Besides the pressure of her job, she's also besieged from all sides by the demands of family members: her widowed dad, Antonio (Ramón Barea), who insists he's moving in with her; her divorced brother Armando (a scene-stealing Sergi López), who has financial problems; her possibly-alcoholic sister Violeta (Nathalie Poza); and her grown-up daughter Lidia (Paula Usero) who's living with a musician in Manchester and raising twin infants. Plus, there's the constant favours for friends and neighbours…
Taken completely for granted and tired of living for others, Rosa retreats to her childhood home in the scenic coastal town of Benicàssim and – much to the consternation of her family - announces her engagement to someone that those around her can't quite accept or believe!
A word-of-mouth sensation in its native Spain and nominated for eight Spanish Academy Awards, ROSA'S WEDDING is a bright and breezy mix of comedy and pathos, anchored by Peña's memorable and truthful turn. Indeed, Rosa's winsome determination to appreciate her own beauty, complexity and spirit is a life-affirming call to self-empowerment and independence.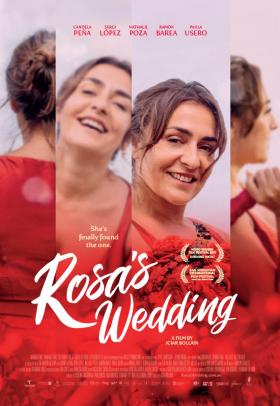 NOW AVAILABLE TO OWN OR VIEW ON DEMAND