NOW AVAILABLE TO OWN OR VIEW ON DEMAND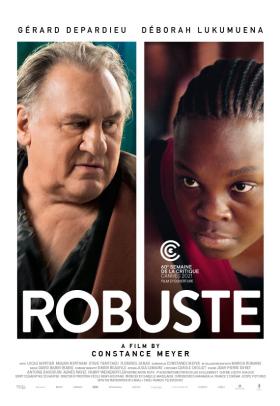 Both funny and melancholy. A role which Gérard Depardieu masters to a tee (to no-one's surprise), brilliantly supported by his partner, and approaching the part as if it were a bird in his hand: gently so as not to over-power it, but firmly enough to sustain it.
OPENING NIGHT SELECTION – 74th CANNES FILM FESTIVAL (Critics' Week)
The irrepressible, larger-than-life Gérard Depardieu is renowned for bringing generous helpings of his own personality to any role, and in writer/director Constance Meyer's deft, highly enjoyable new fable about an unlikely friendship, he not only takes this mantle, but runs away with it.
Paris, present day. Very much past his prime, once-famed actor Georges (Depardieu) - overweight, boorish and misanthropic - is struggling with health problems and a reputation for being irascible and difficult to work with. While preparing for his latest role in a historical epic, Georges is thrown for a loop when his assistant unexpectedly takes leave, placing him dependent on Aïssa (astonishing discovery Déborah Lukumuena), the security company's appointed replacement. It's a seemingly round-the-clock position - driver, secretary, bodyguard and babysitter - but Aïssa is not easily intimidated. Whilst life may have shaped the disillusioned star and his pragmatic, assured young helper in very different ways, a singular platonic friendship begins to take root…
As the film slowly reveals its dry sense of humour and authenticity, ROBUSTE avoids the pitfalls of its odd-couple themes, instead finding warmth, nuance and empathy. Depardieu is at his sensitive best, relishing the chance to wink at his public persona, and the compelling Lukumuena is completely up to the task as his foil. The chemistry between them is both riveting and moving, from the first shot to the last.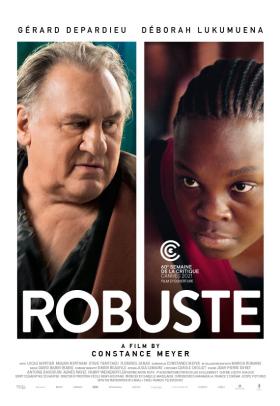 NOW AVAILABLE TO OWN OR VIEW ON DEMAND