NOW AVAILABLE TO OWN OR VIEW ON DEMAND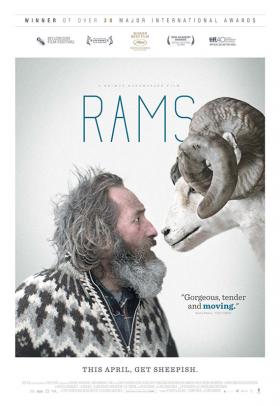 Radical and darkly funny. Beautifully made… Beautiful to watch. This is a film that allows you space to think, to make connections.
Deeply seductive in its veracity and subtlety. It engages, intrigues, and finally, moves us beyond our expectations.
OFFICIAL SELECTION (ICELAND)- 2016 ACADEMY AWARDS
WINNER – BEST FILM – 2015 CANNES FILM FESTIVAL - Prix Un Certain Regard
WINNER – 11 ICELANDIC ACADEMY AWARDS 2016 incl. Best Film, Director, Actor, Supporting Actor, Screenplay, Cinematography
OFFICIAL SELECTION – CANNES, TORONTO, SUNDANCE FILM FESTIVALS
Who would have thought that a tale about sheep in rural Iceland could bring tears to your eyes? Grímur Hakonarson's RAMS does just that. Majestically shot in a spectacular, weather-swept valley, this wryly observed fable about two brothers who are more obstinate than the sheep they breed begins as a droll comedy about rural life and grows into a graceful and mythic tale about family, community and legacy.
Siblings Gummi (Sigurður Sigurjónsson) and Kiddi (Theodór Júlíusson) have been living side by side without speaking to each other for forty years, each tending to their pedigree ancestral flock. When communication can't be avoided, Kiddi's dog Somi trots between houses carrying their handwritten notes between his teeth. Kiddi is a boozer and brawler, a popular figure at community get-togethers, but it's through the eyes of his gentle younger brother Gummi that we see him acting out. 
Their world is upended when the valley comes under threat from infection. While neighbours abandon their land, each brother tries to stave off disaster: Kiddi by taking action, and Gummi by using his wits. As the authorities close in, there's every reason for them to set aside a lifetime of hostility to save their special breed, and their unique way of life, from extinction. But can they? 
The hugely-popular winner of the Un Certain Regard Best Film Prize at the 2015 Cannes International Film Festival (awarded by a Jury led by Isabella Rossellini), and greeted with a thunderous 10 minute standing ovation at its premiere, Hákonarson effortlessly balances humour and pathos to tell a tale that feels both intimate and epic, a loving portrait of both culture and family in a place where change doesn't come easily.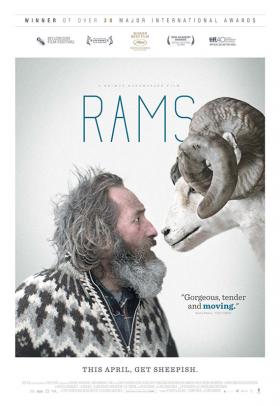 NOW AVAILABLE TO OWN OR VIEW ON DEMAND