NOW AVAILABLE TO OWN OR VIEW ON DEMAND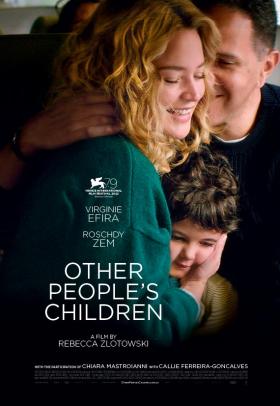 WINNER - 2023 LUMIÉRE AWARDS - Best Actress
2022 PRIX LOUIS-DELLUC - Nominee (Best French Film of the Year)
OFFICIAL SELECTION - 2022 VENICE INTERNATIONAL FILM FESTIVAL (In Competition)
OFFICIAL SELECTION - 2022 TORONTO INTERNATIONAL FILM FESTIVAL (Special Presentation)
OFFICIAL SELECTION - 2023 SUNDANCE FILM FESTIVAL (Spotlight)
Featuring a career-best performance by the hugely talented Virginie Efira, award-winning writer/director Rebecca Zlotowski's enchanting and profoundly moving new romantic drama follows a woman whose outlook on life is upended when she starts a passionate relationship with a single father-of-one.
40-year-old Parisian high school teacher Rachel (a radiant Efira) loves her life: she's inspired by her work and is close to her friends, sister and widowed father. When she meets a man in her community guitar class - the charming and recently-separated Ali (The Innocent's Roschdy Zem) - Rachel commences not only a relationship with him, but also his four-year-old daughter, Leila.
Gradually, Rachel allows herself to be drawn into their world, helping Ali by collecting Leila after school and looking after her on the nights she stays with them; the three start to share holidays together. But there can be no denying Leila already has a mother (Chiara Mastroianni), and Rachel's yearning for a family of her own is only growing stronger…
Though stories of parenthood and conception are familiar in everyday life, they have rarely been so thoughtfully depicted on screen. Revolving around questions of belonging, connection and emotional risk, OTHER PEOPLE'S CHILDREN depicts not only one woman's search for fulfillment, it also gets to the heart of what constitutes a rewarding and meaningful life.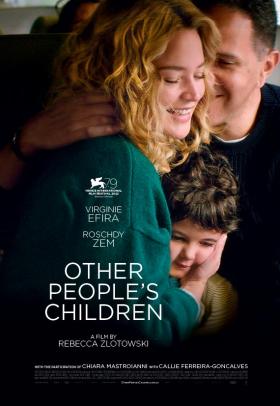 NOW AVAILABLE TO OWN OR VIEW ON DEMAND