NOW AVAILABLE TO OWN OR VIEW ON DEMAND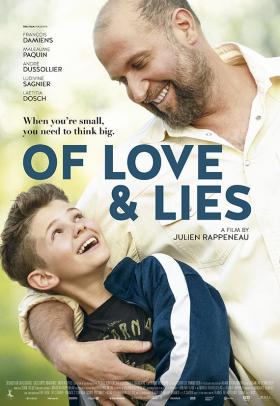 A precise comedy at the service of a generous narrative.
Writer/director Julien Rappeneau's follow-up to his 2016 debut hit Rosalie Blum, OF LOVE AND LIES is an uplifting, family-friendly story about the power of a child's love, and the lengths that one boy will go to to help get his father's life back on track.
Irrepressible 12-year old Théo (star-in-the-making Maleaume Paquin) is nicknamed Fourmi – 'Ant' – due to his diminutive stature. He wants nothing more than to offer hope to his disillusioned father, Laurent (the wonderful François Damiens), a loving but lonely man struggling to deal with both retrenchment and separation from Théo's mother Chloé (Ludivine Sagnier).
An opportunity comes when Théo is invited to try out for the youth training programme of English football club Arsenal. Despite showing obvious talent, he's rejected for being too small, but doesn't have the heart to impose yet another disappointment on his father. So Théo impulsively articulates a well-meaning fiction… one that quickly spirals and overtakes not just his life, but all those around him.
As with Rosalie Blum, Rappeneau demonstrates skill at bringing empathy, humour and charm to the lives of ordinary people with this rousing and heartfelt story. Its timeless message of determination and community will speak to viewers of any age – or size.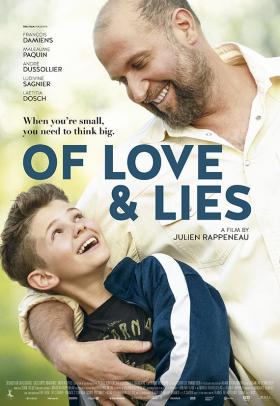 NOW AVAILABLE TO OWN OR VIEW ON DEMAND