NOW AVAILABLE TO OWN OR VIEW ON DEMAND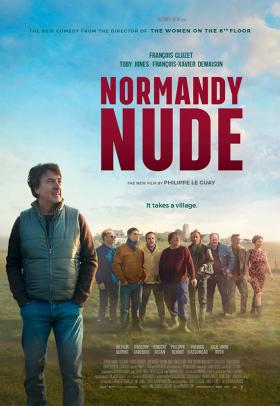 The endearing new comedy from Philippe Le Guay, director of The Women On The 6th Floor, NORMANDY NUDE is a warm and wise tale of a proud farming community who must put their grievances (and inhibitions) aside in order to save their village.
The charming town of Le Mêle-sur-Sarthe, Normandy, is in crisis. Dairy and livestock prices have plummeted due to a flood of imports, and farmers are threatened with foreclosure. Mayor Georges Balbuzard (the irrepressible François Cluzet, beloved from The Intouchables and The Country Doctor) does his best to fight and raise awareness of their plight, but the situation isn't deemed newsworthy for national media. 
Things seem hopeless… until the day famous American photographer Newman (Toby Jones) passes through the village, inadvertently discovering the perfect backdrop for his next shoot. Balbuzard sees a rare opportunity, and sets about convincing the townsfolk – the farmers, the butcher, the pharmacist, some 200 in all – to participate. But, there's a catch…
Boasting superb performances and conveying a rich sense of place, Le Guay's wonderful ensemble delivers a memorable portrait of community, resilience and fraternité, and a hugely enjoyable experience for film-lovers of all shapes and sizes.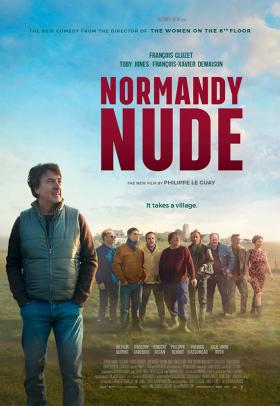 NOW AVAILABLE TO OWN OR VIEW ON DEMAND