NOW AVAILABLE TO OWN OR VIEW ON DEMAND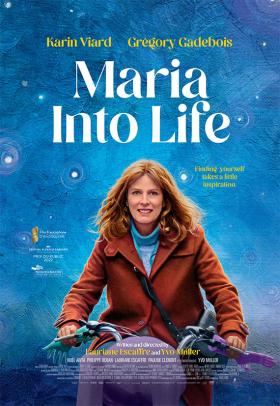 WINNER – 2022 INTERNATIONAL FRANCOPHONE FILM FESTIVAL - Best Film (Audience Award)
WINNER - 2022 CABOURG FILM FESTIVAL - Best Film (Audience Prize)
Two of contemporary French cinema's most beloved stars – the always-sensational Karin Viard (The Bélier Family) and Gregory Gadebois (Delicious) – star in the debut feature from award-winning short filmmakers Lauriane Escaffre and Yvonnick Muller, an enchanting and beautifully crafted romantic comedy about a shy, unappreciated woman who finally allows herself to open up to life and love.
Middle-aged Maria (Viard) works as a cleaner, one who has always taken great pride in hard work. Kind-hearted and devoted to her clients, her secret passion is writing poems on her daily commute, though she never shares them with anyone (least of all her indifferent husband of 25 years).
But when Maria joins the cleaning staff of Paris' prestigious École des Beaux-Arts (School of Fine Arts), everything changes. As she goes about her work through the hallways and classrooms of the hallowed institution, Maria discovers a new world of creative expression, assisted in no small part by Hubert (Gadebois), the school's eccentric, long-time custodian. Usually reserved and discreet, Maria finds herself torn by new emotions, and must decide how much of her true self she's prepared to reveal…
Evocatively shot on location - the first feature ever filmed at the school - and expertly produced by Quad Films (the makers of The Intouchables and C'est la vie), it comes as no surprise that 13-time César nominee Viard positively glows as Maria. She and Gadebois are effortlessly charming, as is the film.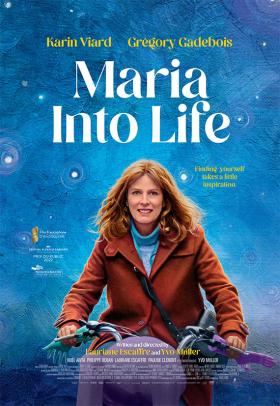 NOW AVAILABLE TO OWN OR VIEW ON DEMAND