NOW AVAILABLE TO OWN OR VIEW ON DEMAND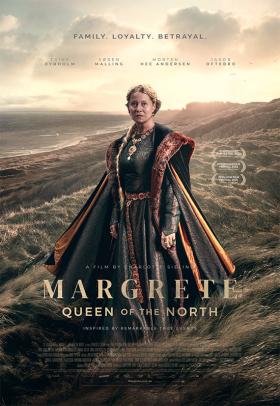 OPENING NIGHT GALA - 2022 CARLSBERG SCANDINAVIAN FILM FESTIVAL
NOMINEE (x13) - 2022 DANISH ACADEMY AWARDS - incl. Best Film, Actress, Cinematography & Original Screenplay
OFFICIAL SELECTION - 2021 NORWEGIAN FILM FESTIVAL
OFFICIAL SELECTION - 2021 REYKJAVIK FILM FESTIVAL
The magnificent Trine Dyrholm (Festen, Love Is All You Need) leads an all-star ensemble cast in the gripping historical drama by leading Danish director Charlotte Sieling (The Bridge, Homeland, The Man), based on remarkable true events experienced by Queen Margrete the First.
The year is 1402. Fifty-year-old Margrete (Dyrholm, in a masterfully understated performance) has achieved what no man has managed before: she has gathered Denmark, Norway and Sweden together into a peaceful union. However as a woman, she is forbidden from the throne, so governs indirectly through her adopted son, King Erik (Morten Hee Andersen).
Despite her achievement, the alliance is precarious, with the fledgling Nordic union beset by enemies. So to secure the territory's future, Margrete's plan is to broker a marriage between Erik and English princess Philippa (daughter of Henry V). What she is not anticipating is a conspiracy within her own ranks, and when a mysterious man (Jakob Oftebro) presents himself at the palace, professing to be Margrete's long dead biological son (and thus laying claim to the throne) she's faced with an impossible dilemma, one that threatens everything she's worked for.
A spectacularly-mounted tale of Byzantine royal intrigue, power games and betrayal, MARGRETE: QUEEN OF THE NORTH - the largest and most expensive production in Danish film history - beautifully recreates the stunning medieval setting to create a hugely compelling story of a woman ahead of her time.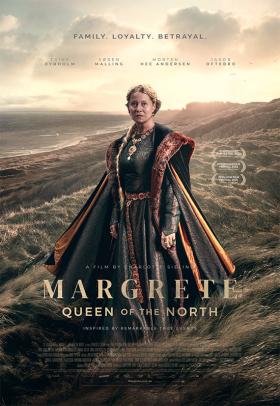 NOW AVAILABLE TO OWN OR VIEW ON DEMAND