NOW AVAILABLE TO OWN OR VIEW ON DEMAND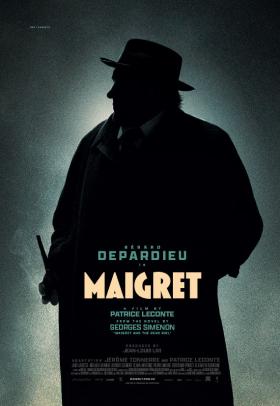 Wonderfully atmospheric and delectably melancholy. What's on screen is old-fashioned storytelling in the best possible tradition. Leconte's motive is to entertain, which he assuredly does, with empathy and flair.
Quietly satisfying. Touchingly melancholic, Leconte paints an affecting picture of the harshness of life in a big city. Depardieu gives an exquisitely subtle performance.
Incredibly moving and beautiful. Depardieu finds here by far his best role.
Brilliant. Highly recommended.
Beautiful and real. A film of atmosphere. Depardieu plays Maigret like no one before him. Never will we have had such access to the abyss of perplexity of the commissioner, to this void in the face of the mystery of the crime but also of existence itself.
Impressive. Has the air of a new classic, as if it had long been part of the career of Patrice Leconte and that of Gérard Depardieu.
The legendary Gérard Depardieu brings to remarkable life one of the most beloved characters from 20th century crime fiction in MAIGRET, the exquisite, masterfully-directed crime drama from multi award-winning writer/director Patrice Leconte (Monsieur Hire, Ridicule, The Girl On The Bridge), based on Georges Simenon's internationally best-selling novels.
Paris, 1953. The body of a beautiful young woman is discovered at Place Ventimille, dressed in an elegant evening gown. There is nothing to identify her, and no witnesses. Pensive and world-weary Inspector Jules Maigret (Depardieu) endeavours to piece together her story, and in doing so uncovers details about her past and character. In his enquiries, he encounters Betty (Jade Labeste), a woman who bears an uncanny resemblance to the victim, but who also reminds him of one even closer to his own life…
Simenon (and Leconte's) formidable protagonist - a French counterpart to Agatha Christie's Poirot and P.D. James' Dalgliesh - has been brought to the screen before, but Depardieu leaves an indelible stamp on the character, bringing tenderness and dignity to a man prepared to listen before he speaks, and to stand up for those without a voice.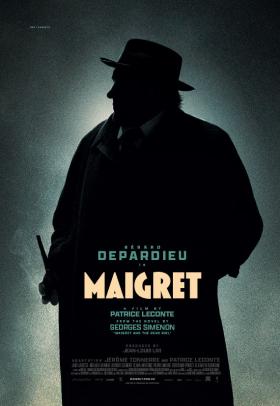 NOW AVAILABLE TO OWN OR VIEW ON DEMAND