NOW AVAILABLE TO OWN OR VIEW ON DEMAND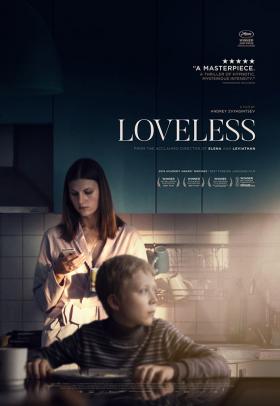 Intelligent and poetic. There is no other film I have seen over the past decade that has spoken to the damage of our times as eloquently and profoundly. It's a masterpiece. If you care about the art of cinema, do not miss this film.
Vivid and real. The sense that this is all happening now, before our eyes, is gripping. At the same time, Zvyagintsev brings a poetic edge to his imagery that jangles the senses.
A masterpiece. A stunningly well crafted and extraordinarily observant depiction of modern life, relationships, parenting, and society. At every turn it is revealing and stunningly precise about the human condition. It offers the viewer a chance not only to reflect on their own life but to truly search their soul. Like the very, very best films, I believe that if I listen to it, I can be a slightly better person for it
2018 ACADEMY AWARD NOMINEE – Best Foreign Language Film
2018 GOLDEN GLOBE NOMINEE – Best Foreign Language Film
WINNER – 2018 CÉSAR AWARDS - Best Foreign Film
WINNER – 2017 CANNES INTERNATIONAL FILM FESTIVAL - Jury Prize
WINNER – 2017 BFI LONDON FILM FESTIVAL - Best Film
WINNER – 2017 MUNICH FILM FESTIVAL - Best Film
The searing, multi award-winning new drama from Andrey Zvyagintsev (Leviathan, Elena, The Return) arguably the most fearless and vital filmmaker in modern European cinema, LOVELESS is a razor-sharp and gripping portrayal of a family – and society – on the precipice of collapse.
Boris (Alexey Rozin) and Zhenya (Maryana Spivak) live together in the same Moscow apartment, but their relationship is all but over. Caught in a spiral of slanging matches and eager to be freed into the company of new lovers, the only thing keeping them together is the still-to-be-finalised sale of their apartment. What this means for their 12-year-old son, Alyosha (Matvey Novikov), doesn't seem to be of primary concern. But when he doesn't return home one night, the couple are confronted by ambivalent and resource-strained authorities, and must mount their own independent search… one that forces them to confront their fears, past actions and complacency.
Shot with trademark precision, his stately compositions paired with taut moral narratives of greed and injustice, Zvyagintsev again proves to be the pre-eminent chronicler of his country's 21st century malaise. Earning rave reviews at Cannes, where it topped the Screen International jury poll as best of the festival, LOVELESS is one of the most powerful and essential film experiences of the decade. Don't miss it.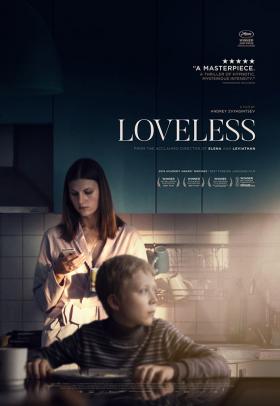 NOW AVAILABLE TO OWN OR VIEW ON DEMAND