NOW AVAILABLE TO OWN OR VIEW ON DEMAND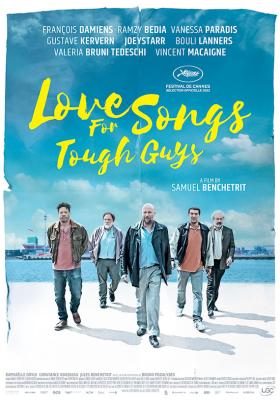 OFFICIAL SELECTION – 2021 CANNES INTERNATIONAL FILM FESTIVAL
OFFICIAL SELECTION – 2021 SYDNEY FILM FESTIVAL
Featuring a delicious ensemble cast led by François Damiens and Vanessa Paradis, this hilariously droll romantic comedy from Samuel Benchetrit is a charmingly-affectionate fable of a disparate group of ordinary people finding unexpected love and fulfillment through the arts.
In the port city of Dunkirk, weary crime boss Jeff (The Belier Family's wonderful Damiens) has a big problem: young punks are muscling in on his turf. But Jeff is distracted: he's fallen for Roxane, a supermarket cashier he adores from afar. Taking a leaf from the Cyrano playbook, he tries to win her heart by writing love poems, but doesn't have the courage to deliver them. Two other clueless associates (a super pairing of JoeyStarr and Bouli Lanners) try all sorts of arm-twisting to convince some high school kids to come to Jeff's daughter's 18th birthday party. 
Meanwhile, Jeff's grizzled and near-mute enforcer is sent to shake down local suburban widow Suzanne (a never-better Paradis), who is preparing to portray Simone de Beauvoir in the community theatre's annual musical, but instead finds himself drawn into the actual production…
With an exquisitely layered script that slowly reveals genuine pathos for all its characters, LOVE SONGS FOR TOUGH GUYS is a deadpan but giddly romantic fable of imperfect people with complex and passionate interior lives.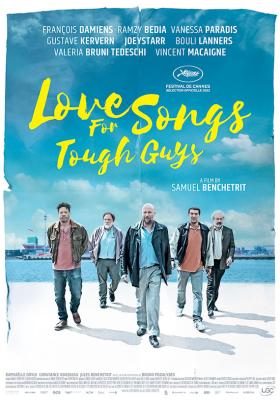 NOW AVAILABLE TO OWN OR VIEW ON DEMAND