NOW AVAILABLE TO OWN OR VIEW ON DEMAND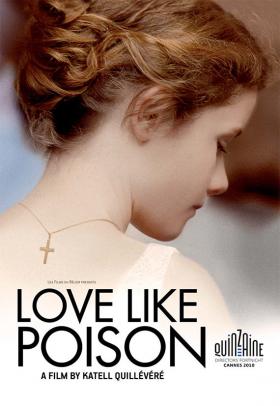 'Stealing Beauty' transplanted to the meadows and hedgerows of Brittany
WINNER - 2010 PRIX JEAN VIGO
OFFICIAL SELECTION (DIRECTORS' FORTNIGHT) - 2010 CANNES FILM FESTIVAL
The tender, frank and award-winning debut feature from Katell Quillévéré has a young girl's impending confirmation as the setting for a collision between love, faith and burgeoning sexuality.
14 year-old Anna (striking newcomer Clara Augarde) has returned from boarding school to her small bucolic village in Brittany, where she lives with her devoutly Catholic and newly-single mother (Lio) in the house of her ailing paternal grandfather (Michel Galabru). Along with her absent father and the compassionate parish priest, these adults offer new and often-conflicting world views and advice to the confused teenager. Her budding relationship with a neighbourhood boy Pierre (Youen Leboulanger-Gourvil) unveils additional unexplored territory, the conflict between faith and sexual discovery may be irreconcilable…
Delicately shifting between these various characters just as our protagonist pinballs uneasily among them, LOVE LIKE POISON is beautifully written and acted, augmented by an evocative score, a rebellious streak of black humour and lushly photographed locations. Rapturous in tone, this is one of the most personal coming-of-age tales of recent French cinema, marking Quillévéré and her young star as major discoveries.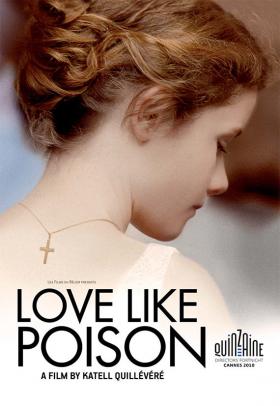 NOW AVAILABLE TO OWN OR VIEW ON DEMAND