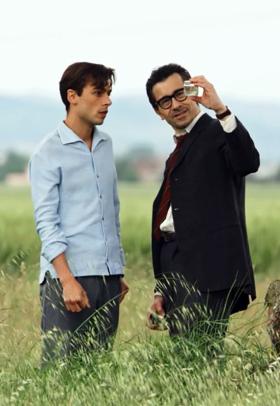 OFFICIAL SELECTION - 2022 VENICE INTERNATIONAL FILM FESTIVAL (In Competition)
Inspired by real events that took place in Italy in the late 1960s, the powerful new drama from multi award-winning auteur Gianni Amelio (Open Doors, Stolen Children) recounts the controversial trial of Aldo Braibanti, an intellectual whose relationship with a younger student caused a nationwide scandal.
Rome, 1968. Soft-spoken playwright and poet Braibanti (Luigi Lo Cascio, The Ties) is arrested on charges of "plagiarism"; that he has subjugated another person to his will and led them morally astray.
The charges – resting on a rarely cited Fascist-era law - are brought by the family of his romantic partner Ettore (terrific newcomer Leonardo Maltese). Seeking to extract the younger man from Braibanti's influence, his mother commits Ettore to a psychiatric hospital for electrotherapy, to be "cured".
Braibanti elects to run his own defence, one where the very essence of his life is scrutinised: art, science, philosophy and sexuality. Meanwhile, the case receives national attention through the efforts of a local journalist (Elio Germano) whose diligent and empathetic reporting on the proceedings, spurred on by his sister (rising star Sara Serraiocco, Counterpart), stokes community suspicion and the ire of his editor.
Elegantly mounted and superbly performed, Amelio's impassioned but clear-sighted film depicts an era where modern rights had barely been acknowledged, let alone accepted. The film is a deeply affecting reminder of the conflicts that simmer just below the surface of 'civilised' society, as much as in modern-day Italy as they did fifty years ago.