NOW AVAILABLE TO OWN OR VIEW ON DEMAND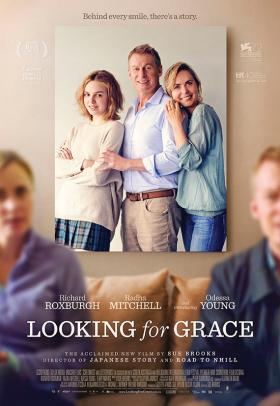 I love this film! One of the most mesmerising and funny, moving and stylish films I've seen for a long time. Extraordinarily accomplished.
Intriguing. An offbeat road movie filled with surprises and revelations. Sue Brooks is an Australian filmmaker with a distinctive view of the world. Her new film successfully blends brittle social comedy with a dramatic story involving a troubled teenager and her attempt at rebellion. Impeccably packaged – the photography is superlative, the score perfectly complements the narrative. The characters depicted are flawed in all sorts of ways, but Brooks's evident sympathy for all of them shines through.
OFFICIAL SELECTION – 2015 VENICE INTERNATIONAL FILM FESTIVAL – IN COMPETITION
OFFICIAL SELECTION – 2015 TORONTO INTERNATIONAL FILM FESTIVAL – IN COMPETITION
OFFICIAL SELECTION – 2015 ADELAIDE INTERNATIONAL FILM FESTIVAL – IN COMPETITION
From Sue Brooks, the multi award-winning director of Japanese Story and Road To Nhill, LOOKING FOR GRACE is an intimate, funny and profoundly moving story about chance, fate and the complexities of family life.
When rebellious 16-year-old Grace (rising star Odessa Young) takes off, her exasperated mum and dad (the superb Radha Mitchell and Richard Roxburgh) enlist the help of a close-to-retirement detective, and begin the long drive from Perth out to the West Australian wheatbelt to try to find her. On the journey, the two must confront the realities of their changing relationship to one another, and to their daughter…
Wry, intriguing and poignant, Brooks' unflinching reflection on the disruptive effects of both adolescence and middle-age boasts her trademark sense of character, acerbic humour and eye for the hypnotic rhythms of Australia's regional landscapes. Innovatively structured to incrementally reveal each character's journey – and secrets – from numerous vantage points, LOOKING FOR GRACE is ultimately a beautiful, bold and unmistakably Australian story that reminds us that life is precious, and can change in the blink of an eye.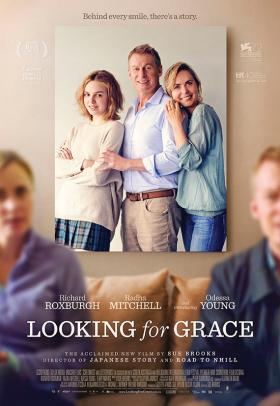 NOW AVAILABLE TO OWN OR VIEW ON DEMAND