NOW AVAILABLE TO OWN OR VIEW ON DEMAND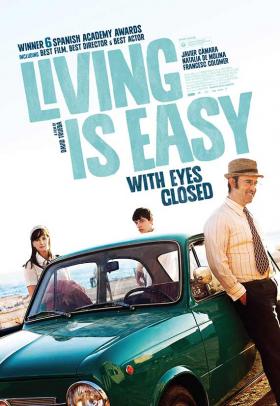 One of those rare, gentle films that charms and seduces but never allows us to forget there is a bitter core beneath the sugar coating. Cámara, one of Spain's leading character actors is superb and he is ably supported by the younger cast members. The pacing is perfect while the amazingly subtle soundtrack is atmospheric but never intrusive. Trueba has transformed this story into an allegory of a nation savouring a first taste of freedom.
AUSTRALIAN FINANCIAL REVIEW
WINNER – 2014 SPANISH ACADEMY (GOYA) AWARDS - Best Picture, Best Director, Best Actor (Javier Cámara), Best New Actress (Natalia de Molina), Best Screenplay and Best Original Score (Pat Metheny)
OFFICIAL SELECTION (SPAIN) – 2015 ACADEMY AWARDS - Best Foreign Language Film
Inspired by true events, writer/director David Trueba's multi award-winning box office hit is a buoyant and heartfelt comedy set in conservative, Franco-era Spain, about a free-spirited English teacher's quest to meet his idol, John Lennon, and the inspirational effect he has on two young people who share in the journey.
It's 1966: dedicated schoolteacher Antonio (portrayed by the brilliant Javier Cámara) is an obsessive Beatles fan – a passion that carries through to his classroom where he uses the lyrics from "Help!" to teach his pupils English. When he learns that John Lennon is filming Richard Lester's absurdist comedy How I Won the War on the other side of the country, Antonio drops everything and sets out in in his tiny Fiat to find the production's location, hoping Lennon can help him understand the lyrics to the newly released 'Revolver' LP. 
En route, Antonio adopts two hitchhiking runaways: Juanjo (Francesc Colomer), a 16-year-old boy fleeing his disciplinarian father, and Belén (Natalia de Molina), 20 years old, single and pregnant, heading home to face her mother. Together the trio travel across the sun-drenched Spanish landscape and learn more about each other – and themselves – than any had expected.
Fuelled by the affecting backbeat of surging Beatles euphoria, and accompanied by a glorious, award-winning original score by the legendary Pat Metheny, this funny and deeply affecting film is both a farewell to an era of repression and a welcome to a new age, capturing the spirit of both the '60s and of a nation aspiring to a better future.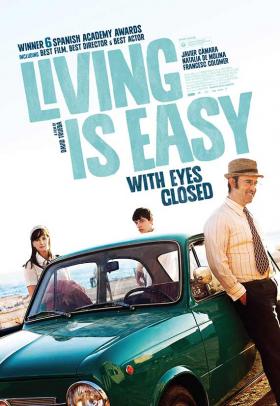 NOW AVAILABLE TO OWN OR VIEW ON DEMAND