NOW AVAILABLE TO OWN OR VIEW ON DEMAND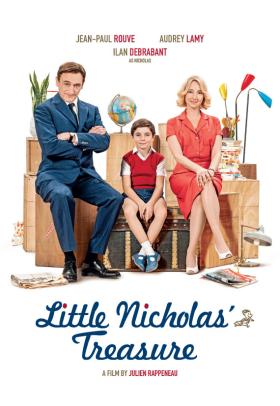 Excellent. Rhythmic and moving entertainment. By far the best of the three Little Nicholas films to date.
From writer/director Julien Rappeneau (the talent behind Rosalie Blum and Of Love & Lies), the charming and hilarious comedy LITTLE NICHOLAS' TREASURE is a lavish big-screen adventure featuring the beloved children's character created by Rene Goscinny (Astérix) and illustrator Jean-Jacques Sempé, a young boy with a limitless sense of curiosity and a dangerously overactive imagination.
France, early 1960s. In the idyllic world of 9-year-old Nicholas (adorable newcomer Ilan Debrabant), there is Papa (Jean-Paul Rouve), Mom (Audrey Lamy), his school and - most importantly - his ragtag group of friends. Cheeky, inseparable and mischievous, they call themselves 'The Invincibles' and life couldn't be better.
But when his father receives a sought-after promotion and announces that the family must move to the south of France, it's the worst news imaginable. Nicholas simply can't fathom life without his pals, and neither can they. Before long a plan is afoot to prevent this terrible relocation…
As fun-loving as its namesake, LITTLE NICHOLAS' TREASURE captures the magic of childhood and the values of both family and true friendship. With an all-star ensemble cast including Grégory Gadebois (Delicious), Jean-Pierre Darroussin and Noémie Lvovsky, this wildly entertaining film will strike a chord with audiences young and old.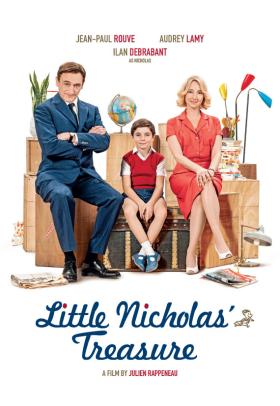 NOW AVAILABLE TO OWN OR VIEW ON DEMAND