AVAILABLE NOW ON VIEW ON DEMAND/20 DEC ON DVD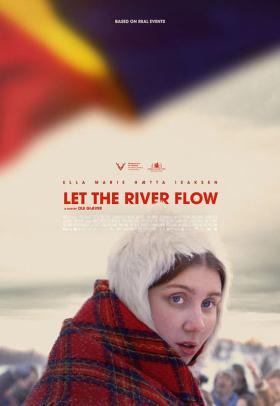 WINNER (x3!) - 2023 NORWEGIAN ACADEMY AWARDS - Best Film, Director, Supp. Actor (Emil)
WINNER - 2023 GÖTEBORG FILM FESTIVAL - Audience Award
WINNER - 2023 TROMSØ INTERNATIONAL FILM FESTIVAL - Audience Award OPENING NIGHT SELECTION - 2023 SCANDINAVIAN FILM FESTIVAL
Based on true events that inspired a generation of young Norwegians, writer/director Ole Giæver's elegant, multi award-winning historical drama follows a young woman who is unintentionally drawn into a protest against a dam that may flood Indigenous Sámi land.
Summer 1979. Recently graduated, 23-year-old schoolteacher Ester (magnetic newcomer Ella Marie Hætta Isaksen) has moved to the northern Norwegian town of Alta to begin her career. Like many Sámi – the native people of Scandinavia – Ester is ashamed of her heritage and conceals her ethnicity in order to blend in, to the great consternation of her mother. Yet where she wears this integration uneasily, her cousin Mihkkal (Gard Emil) openly embraces his roots, and it's he who takes Ester to see a camp by the river where a group is demonstrating against the government's plan to build a hydroelectricity plant. Slowly understanding that the conflict is about far more than environmental concerns - her very identity and culture is under challenge – Ester is stirred to act, placing herself and her loved ones at considerable risk…
Forty years on from the real Alta dam protest, LET THE RIVER FLOW powerfully conveys the outrage that helped expose Norway's dark history of oppression over its indigenous people as part of its "Norwegianisation" assimilation policy, a turning point in the fight for Sámi rights. Movingly articulating the colonial impact of one culture seeking to deny another and only too resonant within the context of Australia's (ongoing) history, Giæver's gripping film is a moving story of pride and finding one's voice.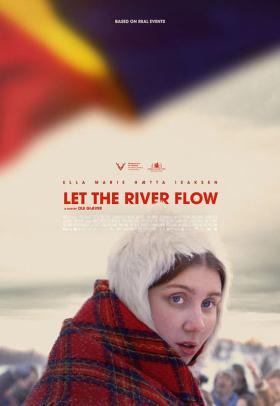 AVAILABLE NOW ON VIEW ON DEMAND/20 DEC ON DVD