NOW AVAILABLE TO OWN OR VIEW ON DEMAND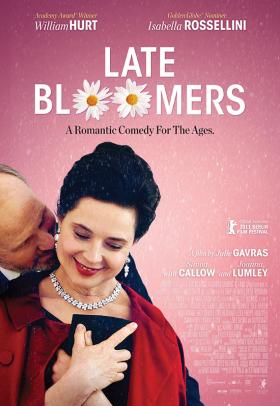 Isabella Rossellini and William Hurt lead a top cast in writer/director Julie Gavras' delightfully warm and wise romantic comedy about a couple whose 30-year marriage is starting to run into trouble.
Adam (Hurt) is a London-based architect horrified to find himself the recipient of an award that suggest he's reached the end of his career, while wife Mary (Rossellini), taken aback by an unexpected health scare, sets a course of radical action in league with her vivacious best friend Charlotte (Joanna Lumley). As Adam & Mary respond to these challenges in completely opposite and unpredictable ways (successfully infuriating each other in the process), their three adult children plot to find ways to keep them together…
With luminous supporting performances from a mix of established and upcoming British acting talent (including Simon Callow, Kate Ashfield and Luke Treadaway), LATE BLOOMERS is an elegant and engaging portrait of marriage, and the joys and realities of getting on.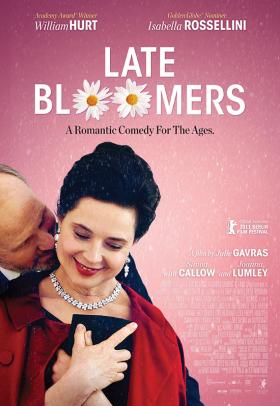 NOW AVAILABLE TO OWN OR VIEW ON DEMAND