WA PREMIERE SCREENINGS - 26 FEB-3 MAR - 2024 PERTH FESTIVAL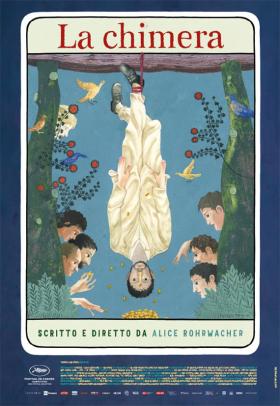 A joyous, masterful work of folk magic. Plays like a discovery dug up from the ground where it has been for centuries, just waiting to burst into full bloom before the gaze of living eyes.
Divine. Rohrwacher is a magician.
OFFICIAL SELECTION – 2023 CANNES FILM FESTIVAL (In Competition)
OFFICIAL SELECTION - 2023 ST ALI ITALIAN FILM FESTIVAL (Special Event)
OFFICIAL SELECTION - 2023 MELBOURNE INTERNATIONAL FILM FESTIVAL (Headliners)
OFFICIAL SELECTION - 2023 NEW ZEALAND INTERNATIONAL FILM FESTIVAL
OFFICIAL SELECTION - 2023 TORONTO INTERNATIONAL FILM FESTIVAL (Special Presentation
OFFICIAL SELECTION - 2023 NEW YORK FILM FESTIVAL
OFFICIAL SELECTION - 2023 TELLURIDE FILM FESTIVAL
An enchanting romantic adventure, an ethereal spiritual journey and a ripping heist movie like no other, the captivating new fable of lost love from Alice Rohrwacher (Happy As Lazzaro, The Wonders) – the best received of her career to date - follows a young British archaeologist who gets caught up in an international network dealing in stolen Italian artefacts.
Tuscany, early 1980s. Arthur (a revelatory Josh O'Connor, The Crown) has just been released from a short stint in prison. During his earlier studies in the region, he fell in love with Beniamina, the daughter of an aging local aristocrat (Isabella Rossellini), but she's now gone. Arthur has fallen in with the Tombaroli, a rowdy crew of twentysomethings who pretend to make their living as farmers and entertainers, but instead pilfer the area's ancient Etruscan tombs for earthenware and ornaments to sell on the black market, hoping to one day strike it rich…
Premiering to major success at the 2023 Cannes Film Festival, Rohrwacher's rule-breaking, magical film uncovers a world of wonders just below the surface. LA CHIMERA is a mesmerising ode to the fragility of the beautiful things in life, and a cautionary tale about how easily they can be lost.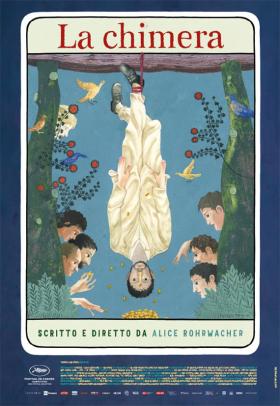 WA PREMIERE SCREENINGS - 26 FEB-3 MAR - 2024 PERTH FESTIVAL